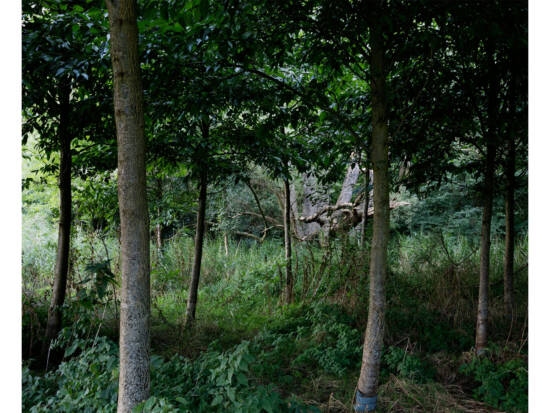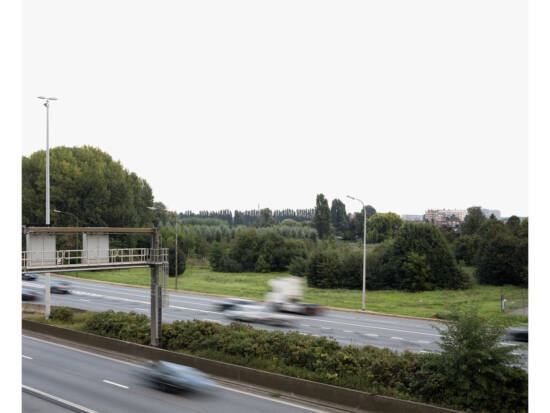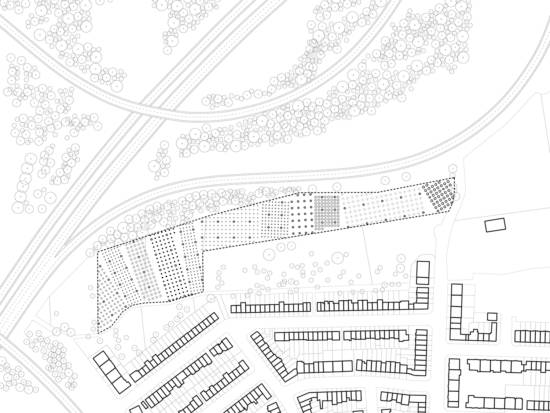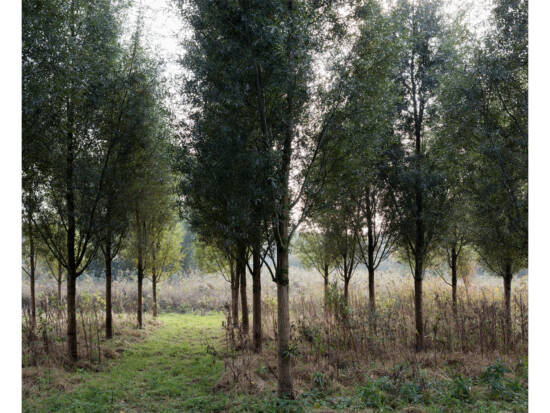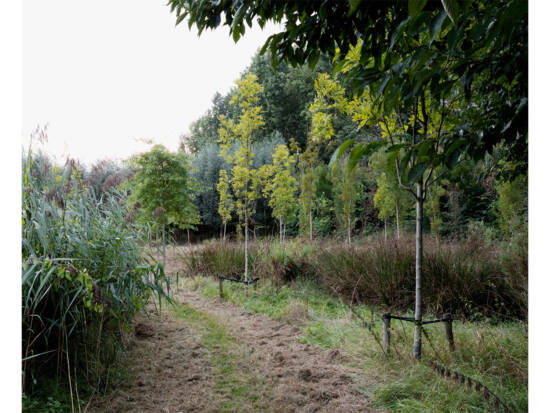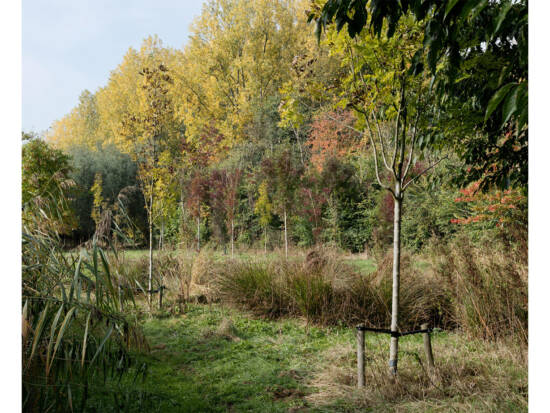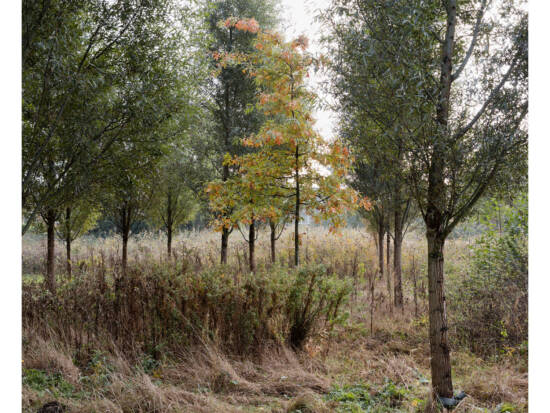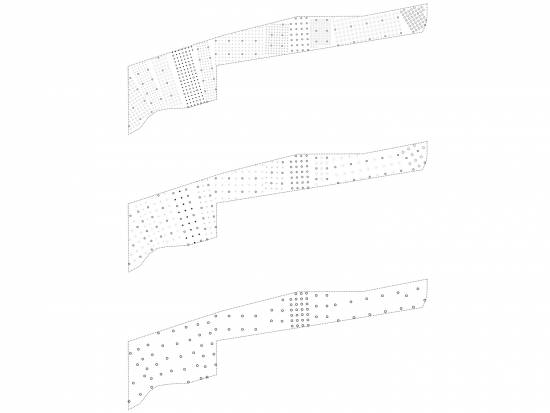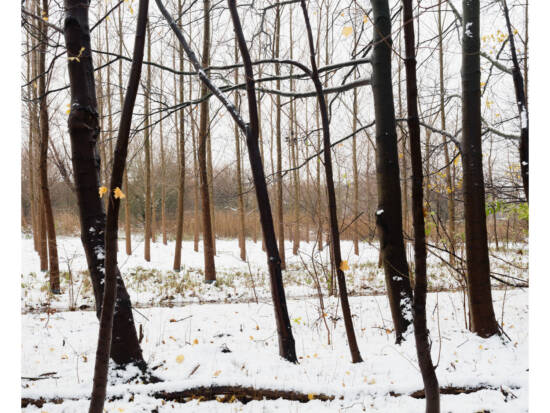 BUFFER ARBORETUM
Antwerp, Belgium
The green buffer between a motorway interchange and a residential area is made by the plantation of one thousand trees. Different species are planted according to different grids, creating an accessible arboretum.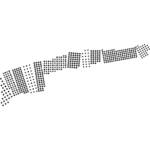 Year: 2011 – 2012
Client: City of Antwerp
Surface: 2,6 ha
Photographs: Michiel De Cleene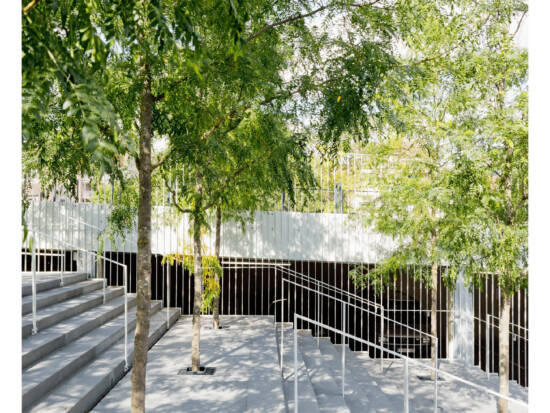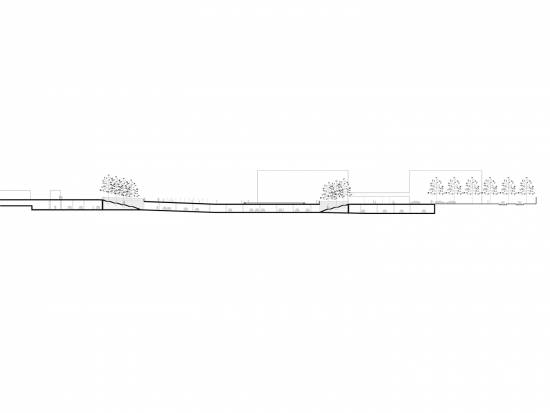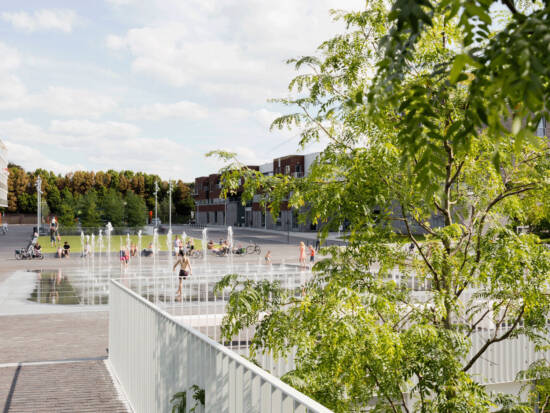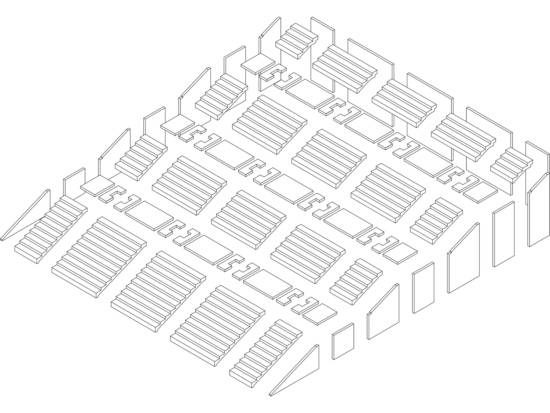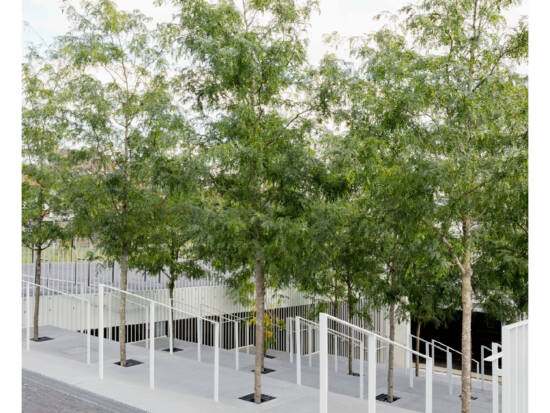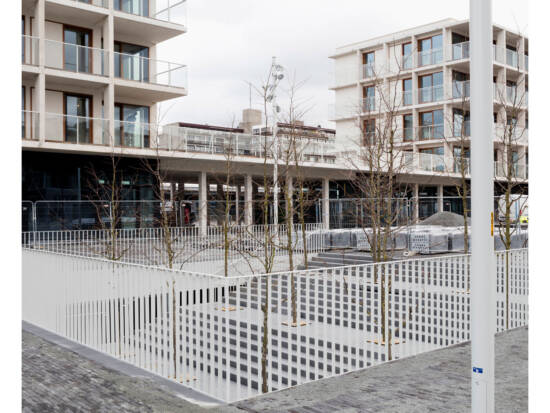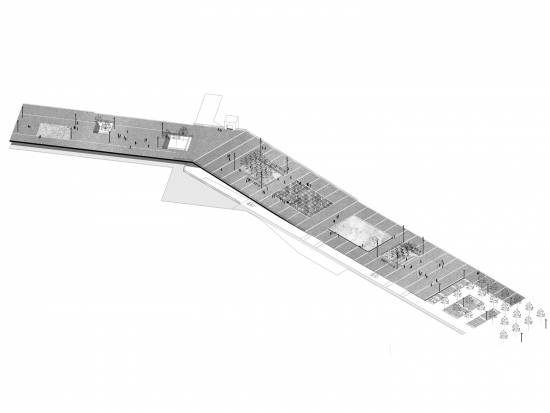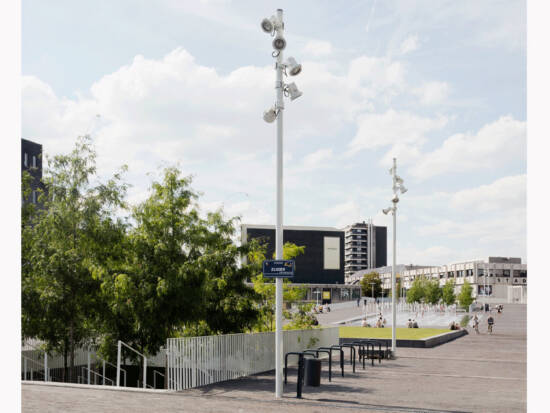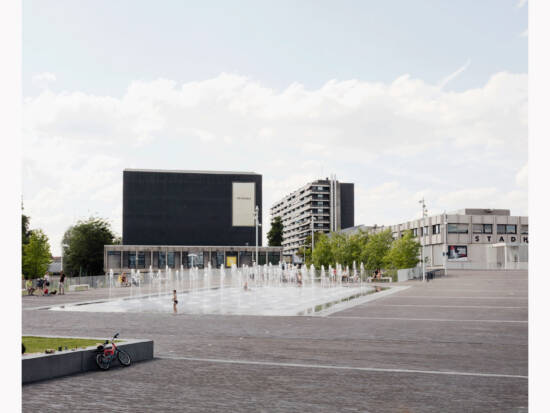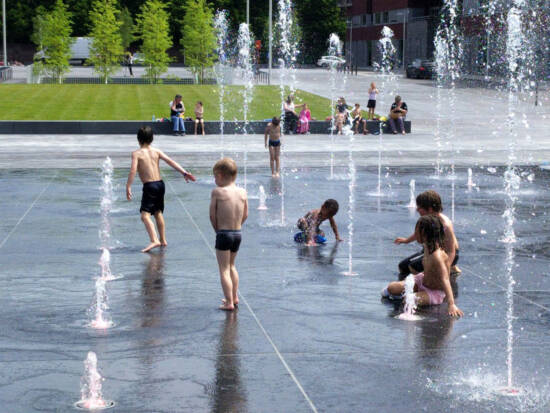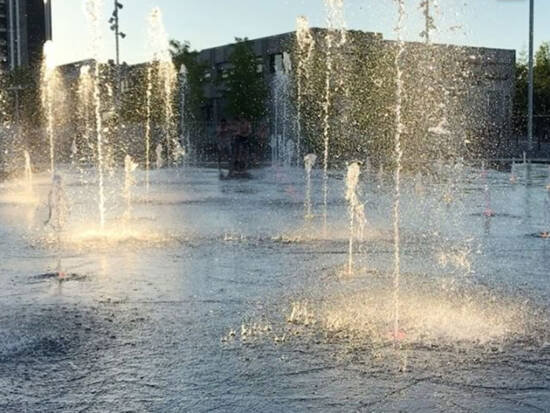 ZUIDPROMENADE
Waregem, Belgium
A pedestrian promenade connects the city hall with a new library, bridging a height difference of four meters. Two large staircases planted with trees provide access and light to the parking garage underneath, while water jets become a new destination on the promenade.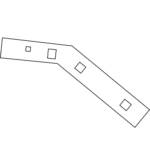 Year: 2010 – 2017
Client: City of Waregem
Architect: Robbrecht&Daem, Goedefroo+Goedefroo
Photographs: Michiel De Cleene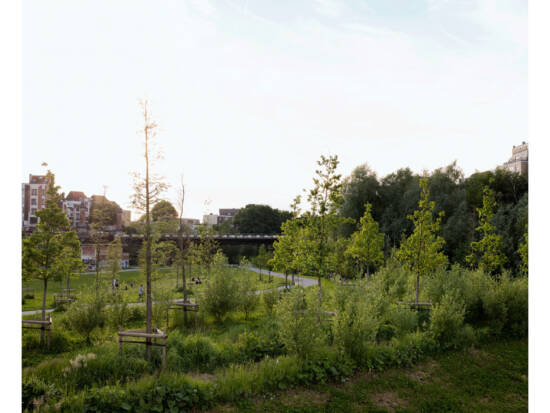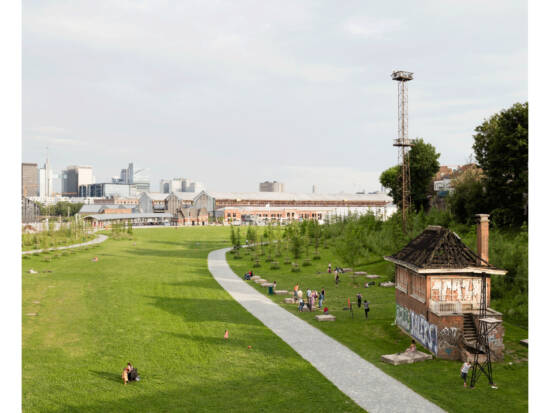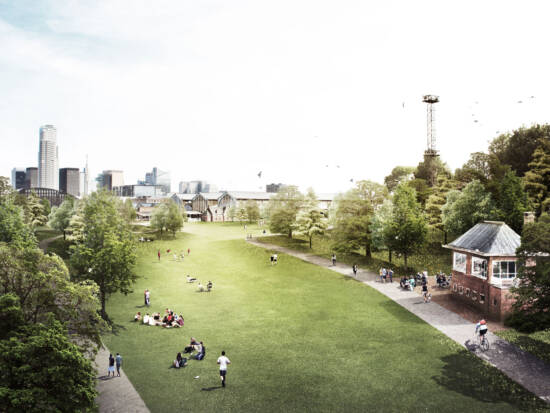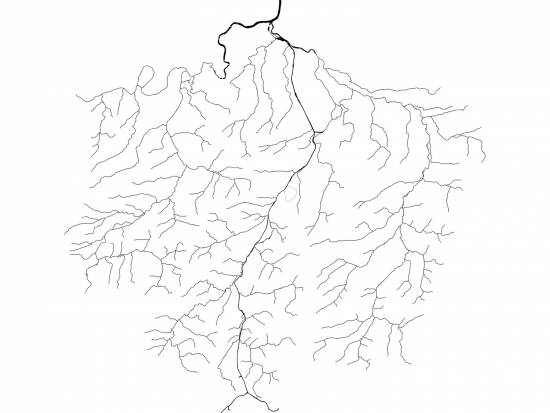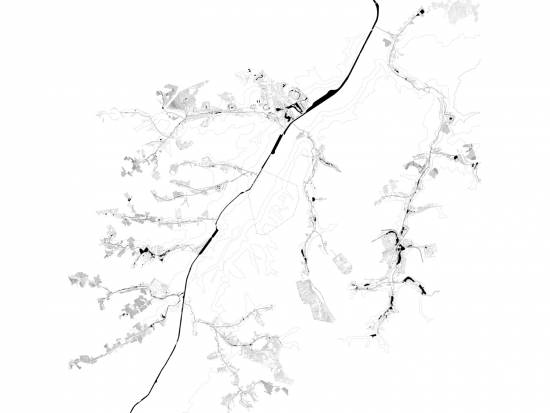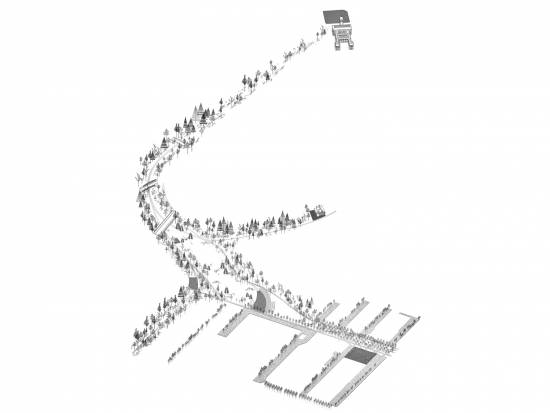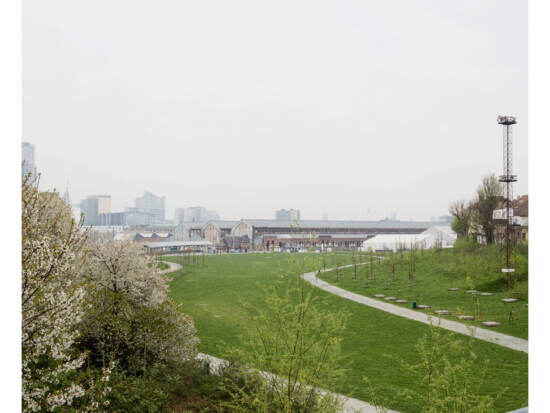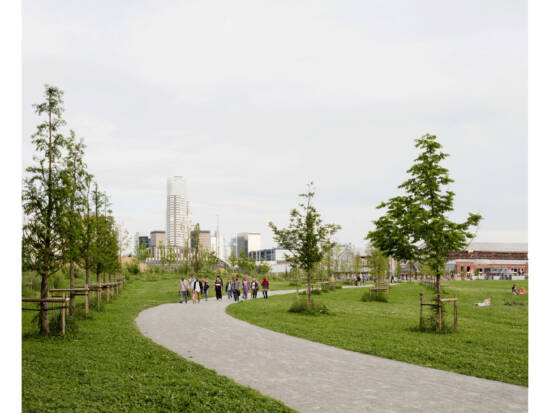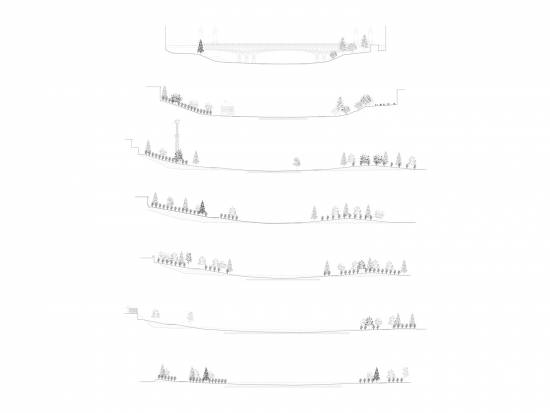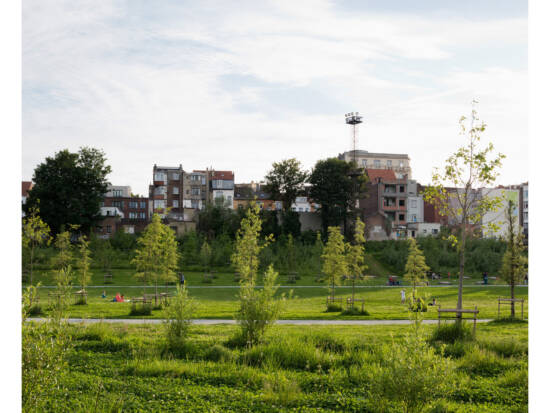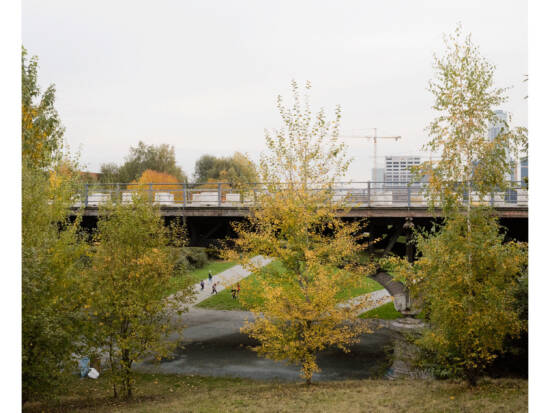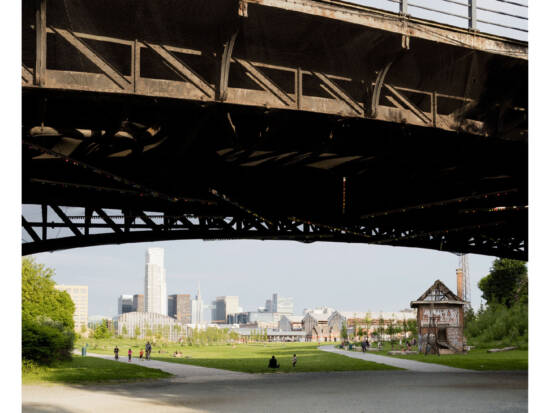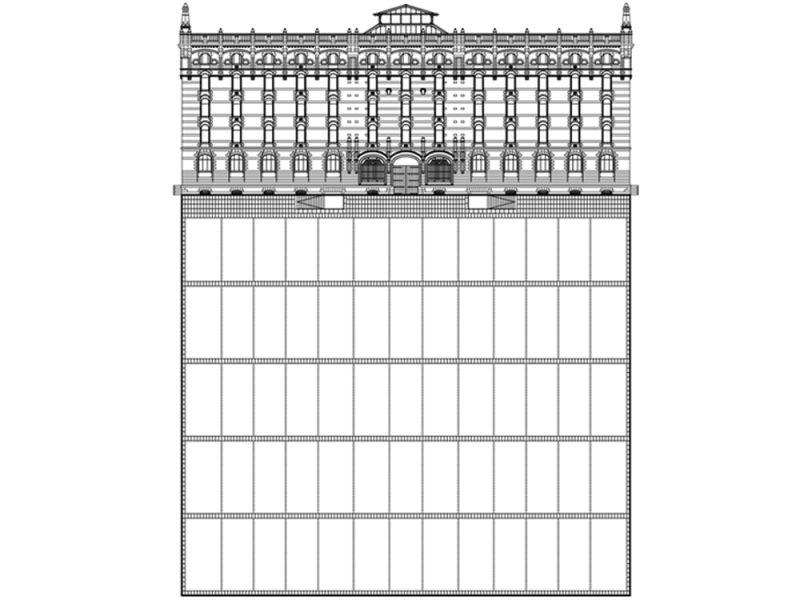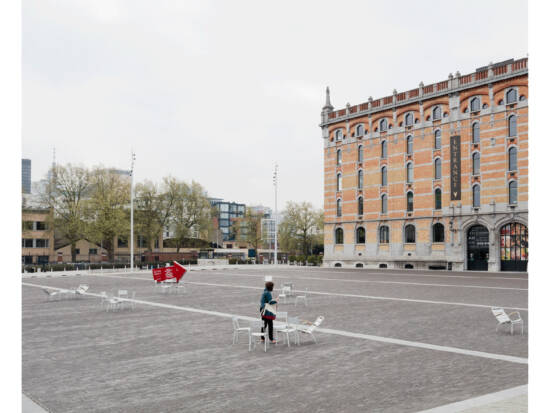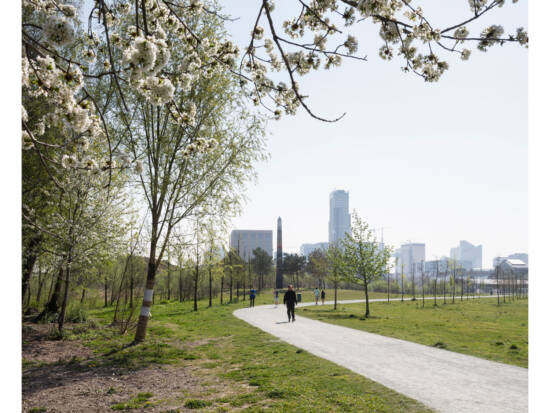 TOUR & TAXIS PARK
Brussels, Belgium
The former rail yard in the centre of Brussels is transformed into a dry river valley. The ballast of the former tracks is stored underground to create a water reservoir for the future development. Fast-growing pioneer trees prepare the terrain for the ecological succession in this evolutive park.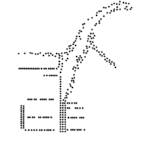 Year: 2012 – 2017
Client: Project T&T
Photographs : Michiel De Cleene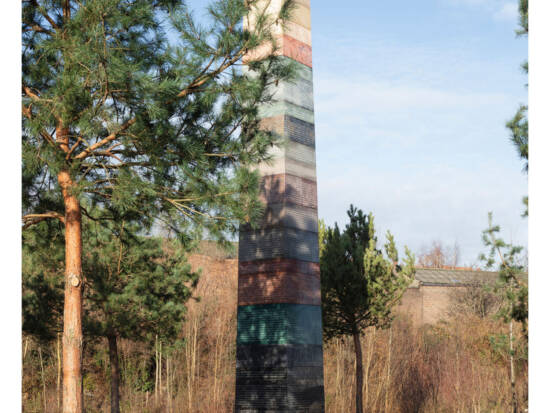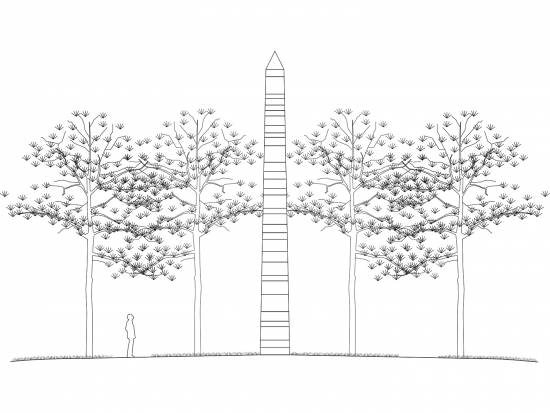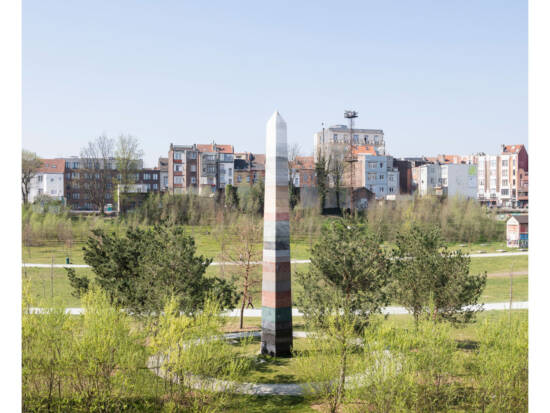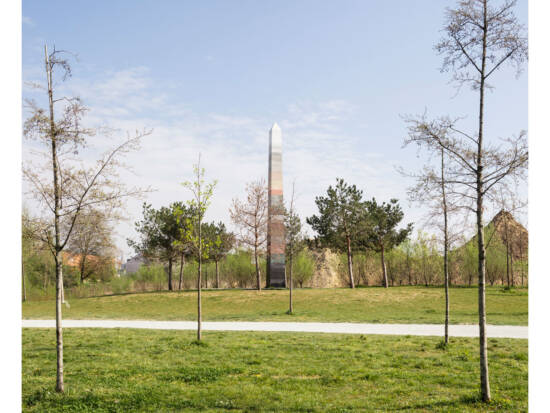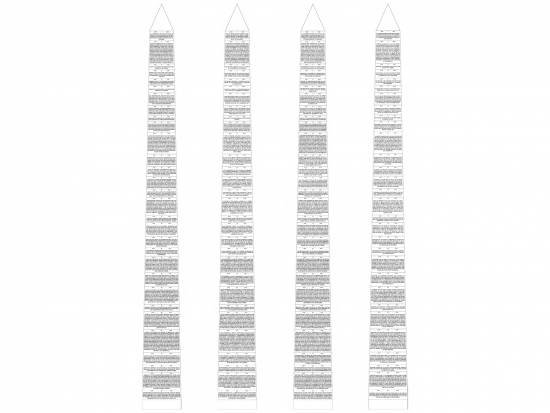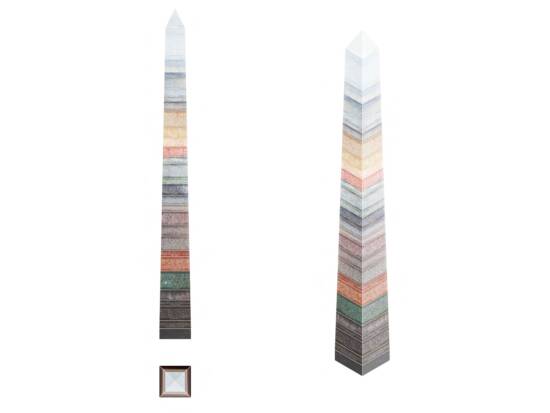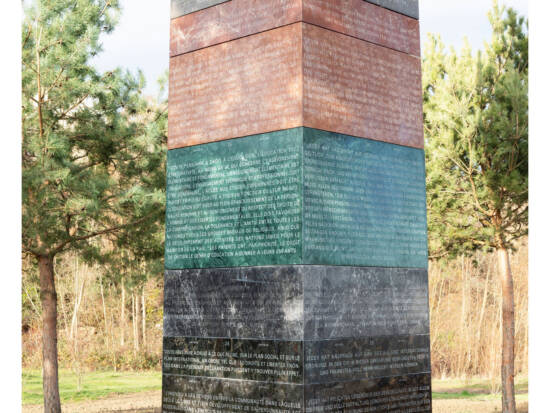 HUMAN RIGHTS MONUMENT
Brussels, Belgium
Set in the park of Tour & Taxis, this monument celebrates the 70th anniversary of the Universal Declaration of Human Rights. The thirty articles are written in four languages on thirty different natural stones, creating a contemporary obelisk surrounded by eight evergreen pine trees.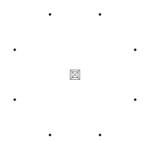 Year: 2018
Client: Brussels Capital Region
Photographs: Michiel De Cleene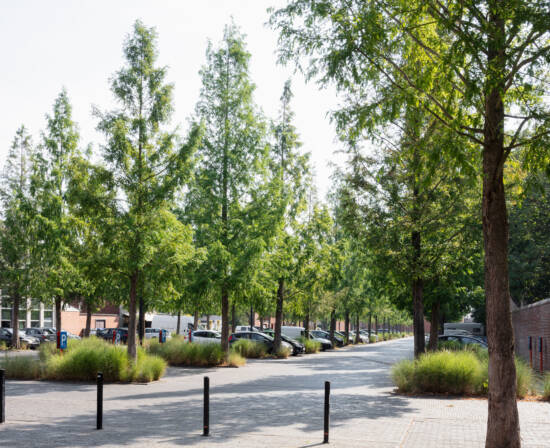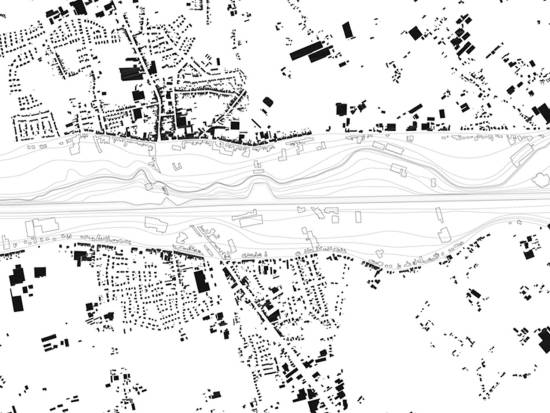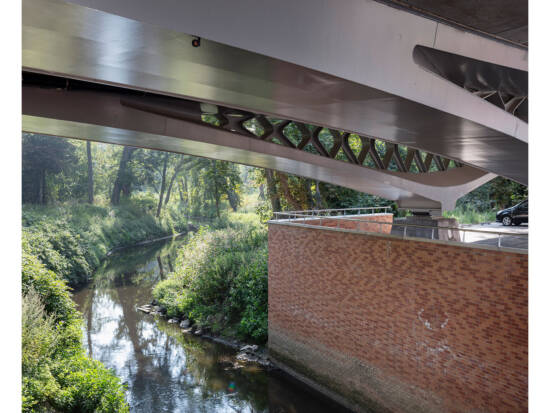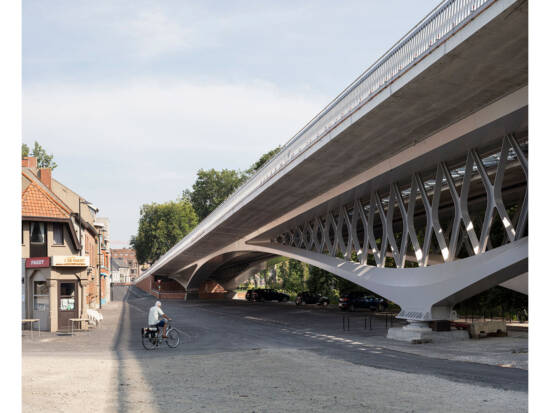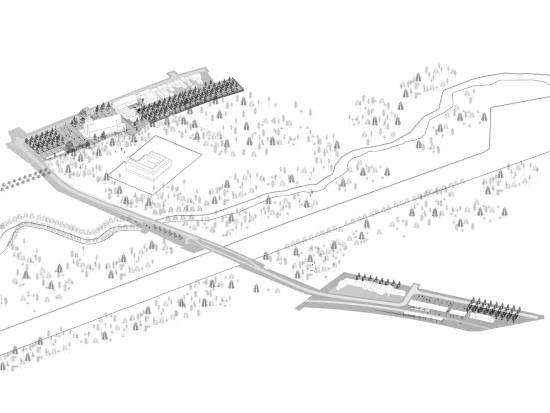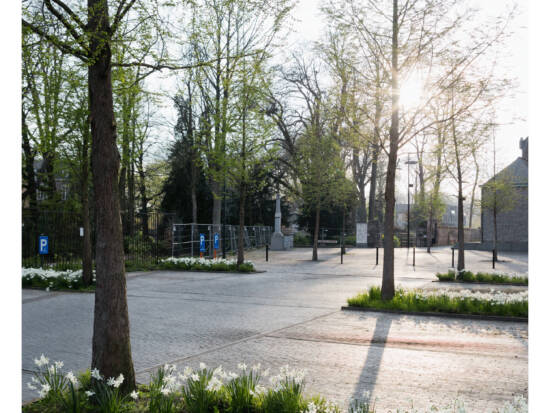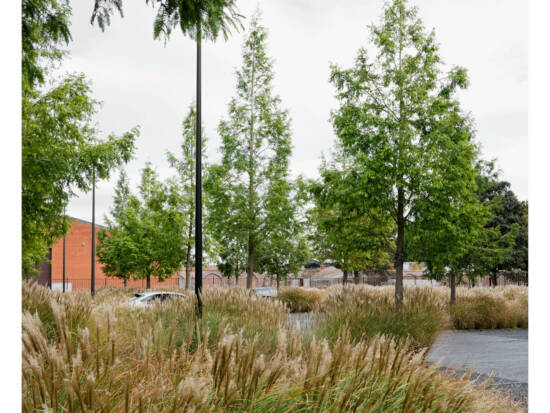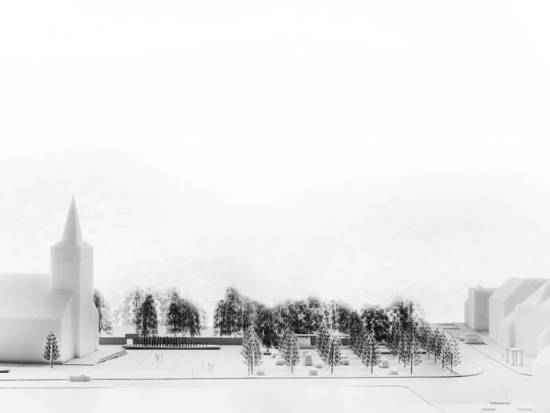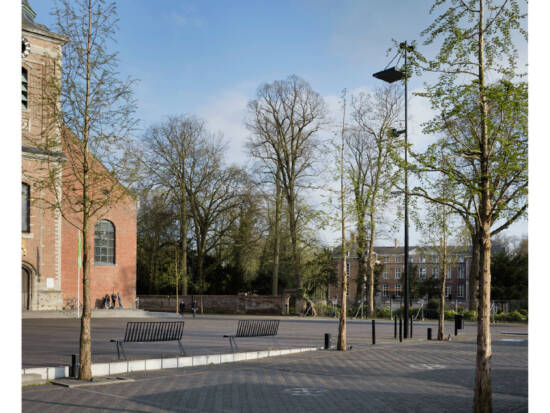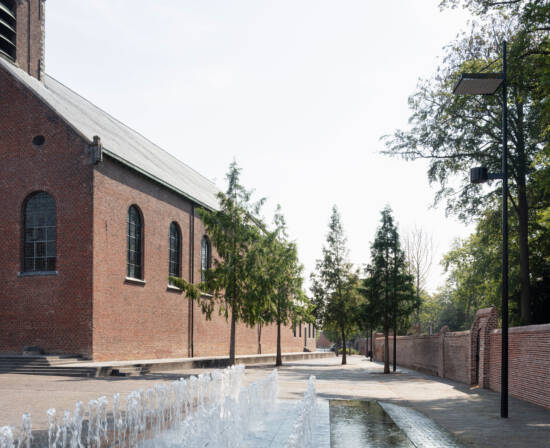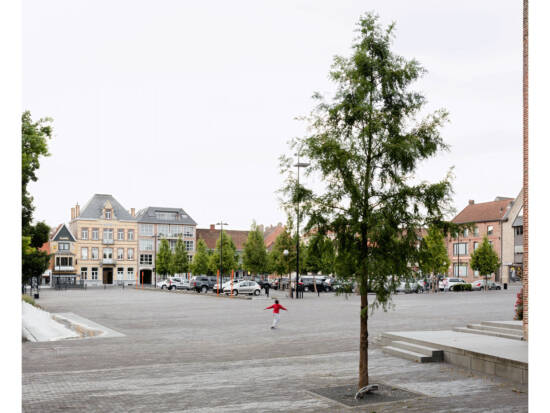 TOWN CENTRE RENEWAL
Ingelmunster, Belgium
The main market square and station plaza lie on either side of a canal running through the city. Both are refurbished to become part of a single platform spanning the valley. A specific choice of hardscape, vegetation and urban furniture creates a new centrality.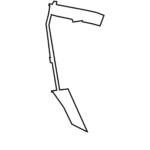 Year: 2007 – 2020
Client: Municipality of Ingelmunster
Architect: 360 Architects
Photographs: Michiel De Cleene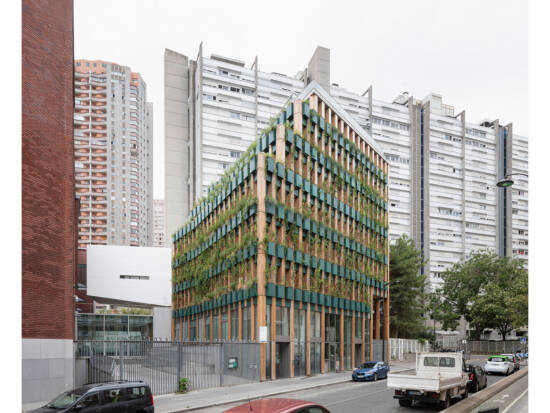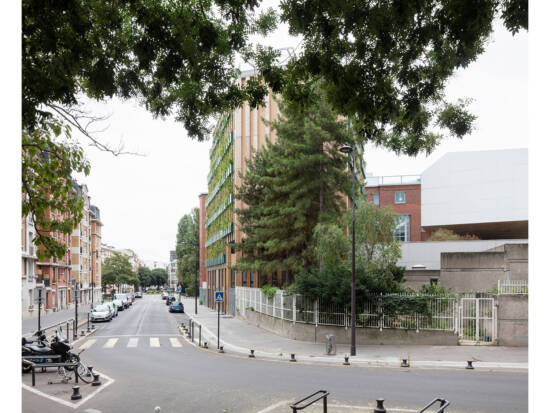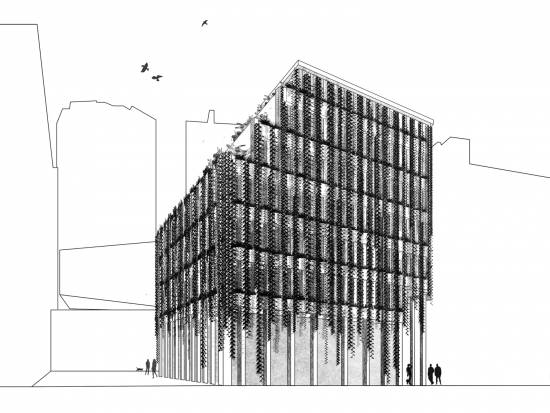 A total of 290 planters have been installed in front of the windows of this apartment building as part of the 'Reinventing Paris' programme. The passion flower climbers create a living façade that locally cleans the air, lowers the temperature, and filters the light toward the living spaces behind.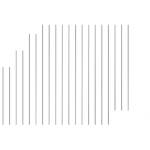 Year: 2017 – 2020
Client: NFU + Loftissime
Architect: Manuelle Gautrand
Photographs: Michiel de Cleene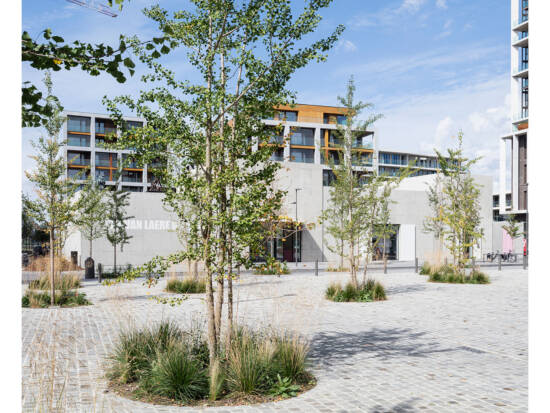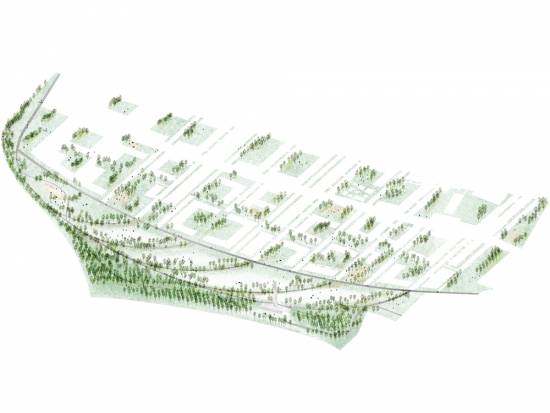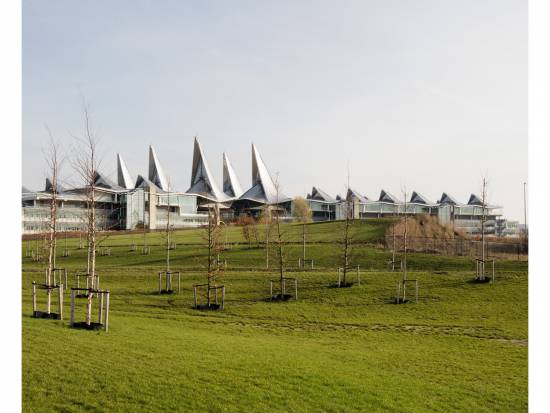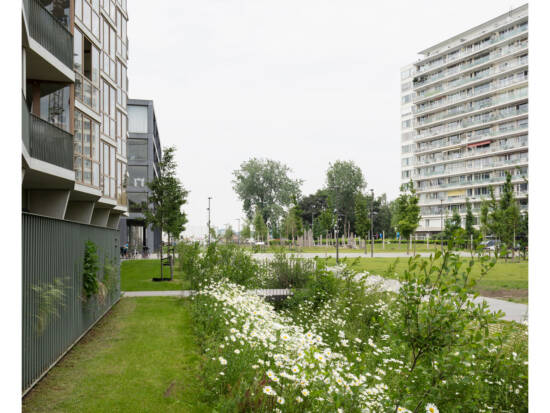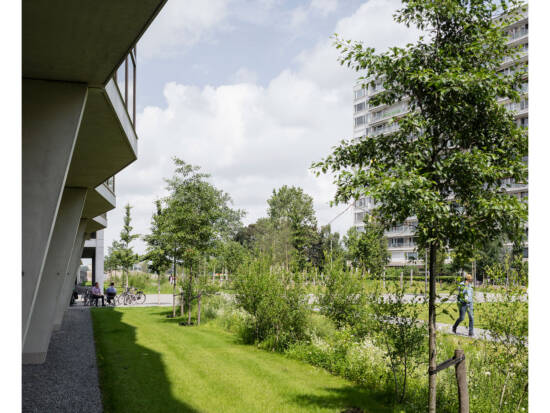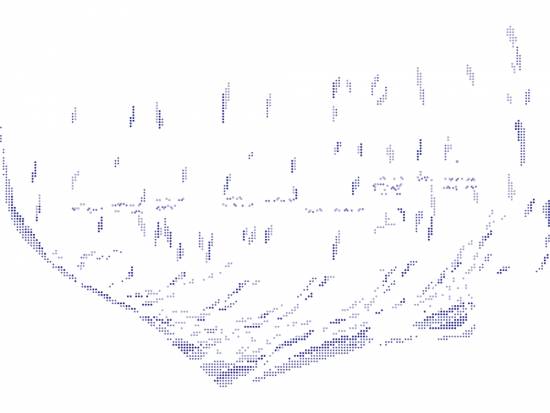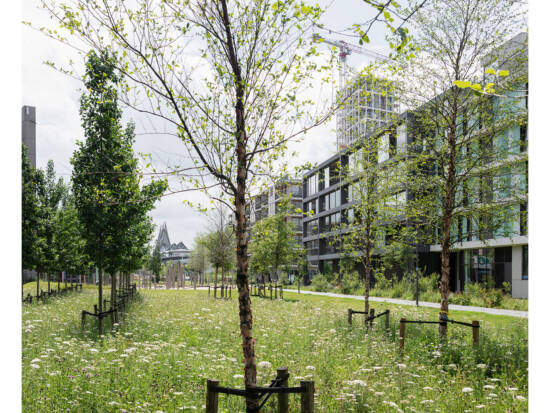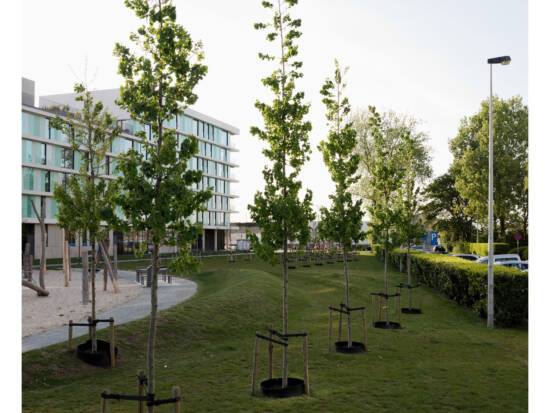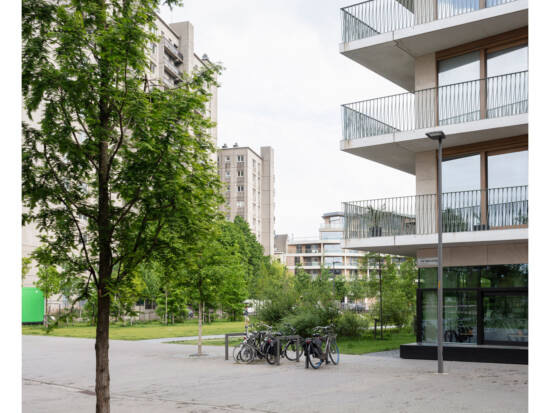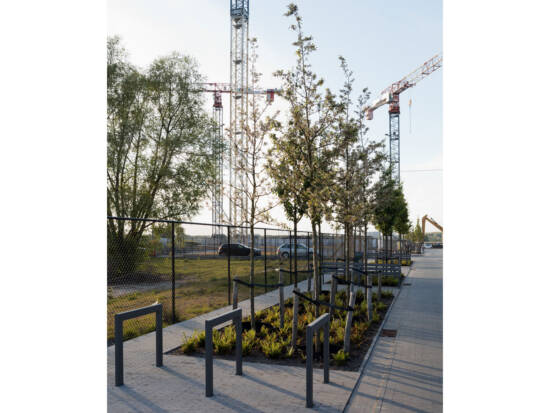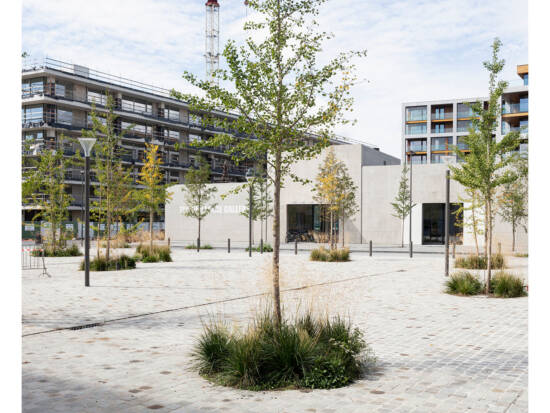 NIEUW ZUID
Antwerp, Belgium
Design and construction of the public areas in the development of a new neighbourhood in Antwerp.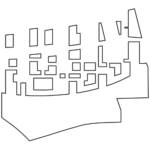 Year: 2013 – 2028
Client: Triple Living nv
Urbanist: Secchi-Viganò
Architects: Robbrecht en Daem, Vincent Van Duysen, Office KGDVS, David Chipperfield Architects, Shigeru Ban, Max Dudler, Stefano Boeri,  Nordlander, etc.
Photographs: Michiel De Cleene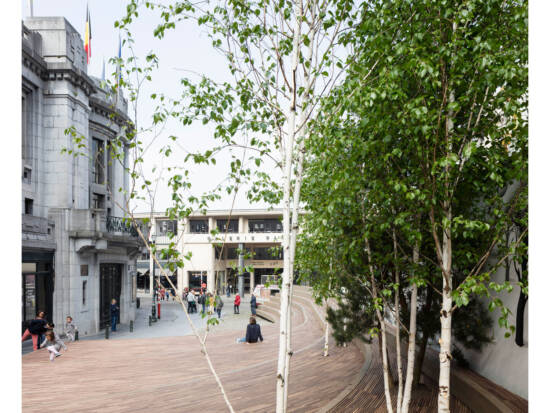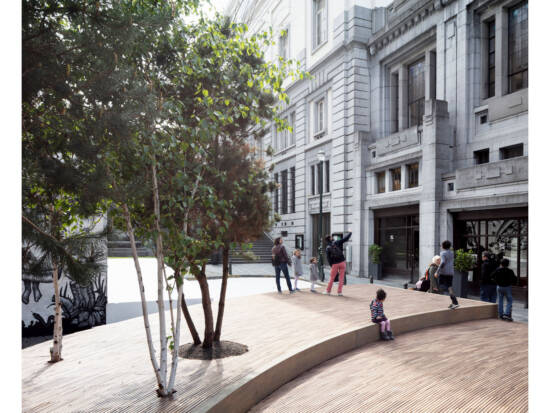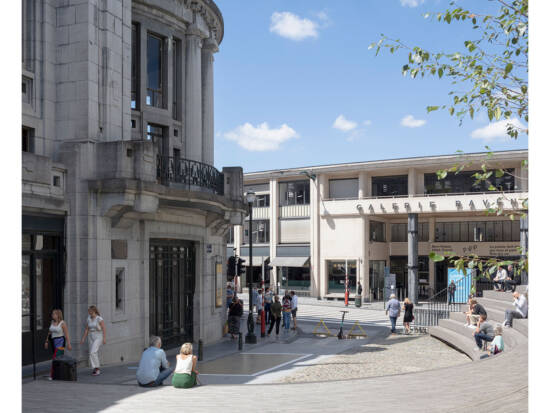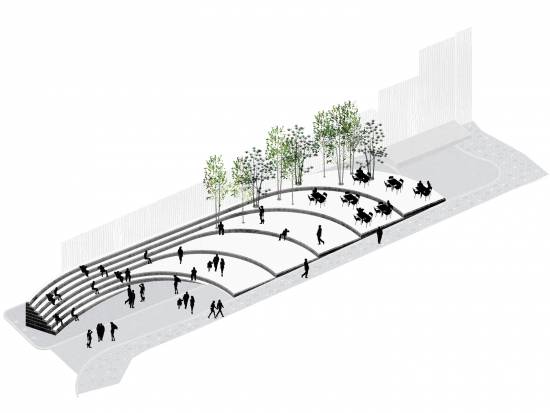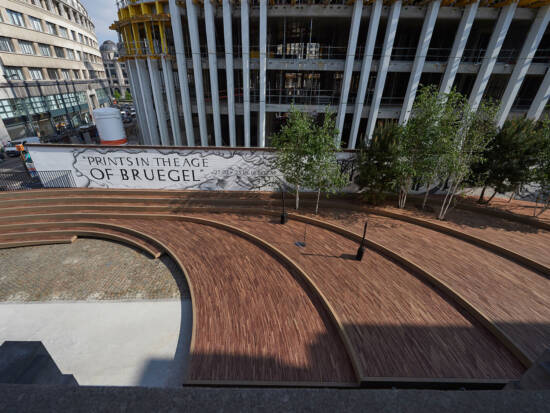 HORTA HORIZONS
Brussels, Belgium
A temporary installation protects the Bozar entrance from the adjacent construction site. The existing slope of the street is transformed into five horizontal terraces that converge in a curved amphitheatre at the entrance of the Centre for Fine Arts.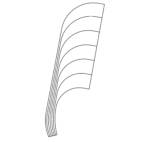 Year: 2017– 2019
Client: BOZAR – Centre for Fine Arts
Photographs: Michiel De Cleene, Yannick Sas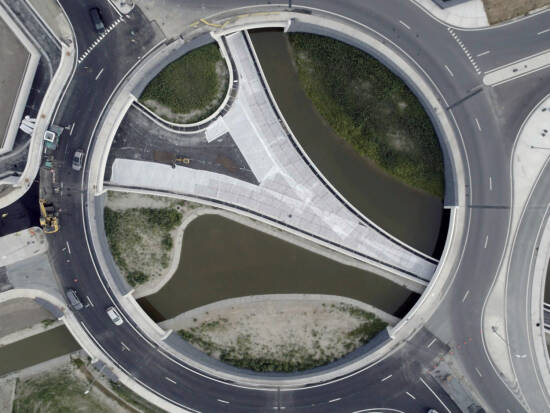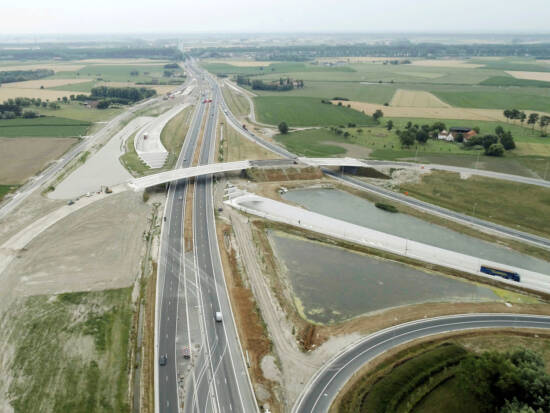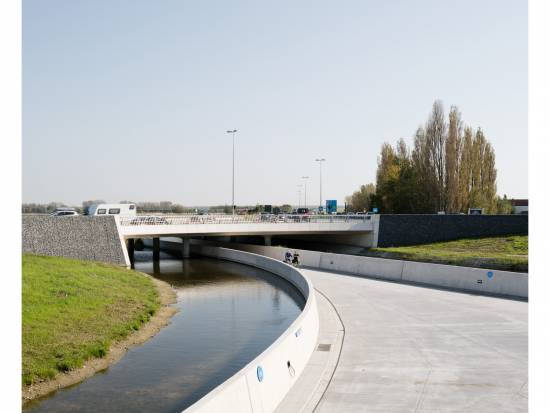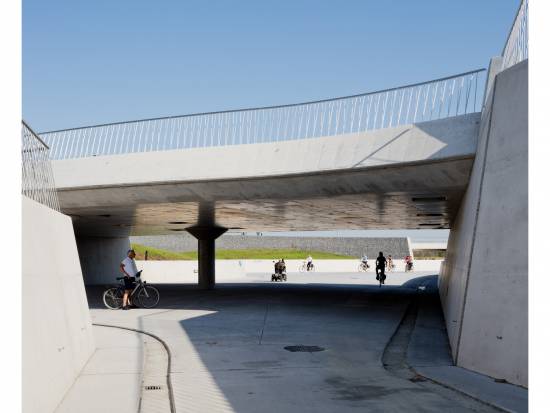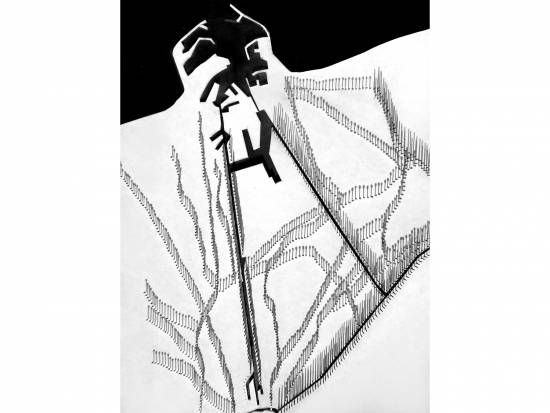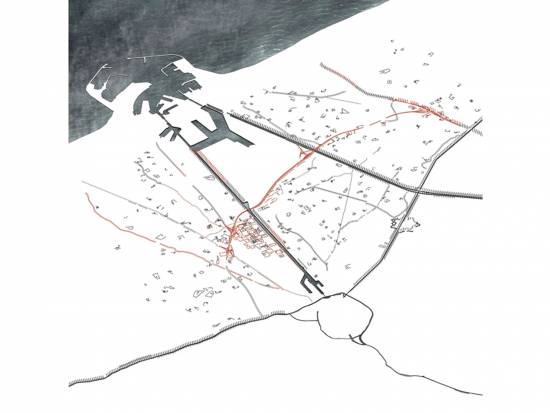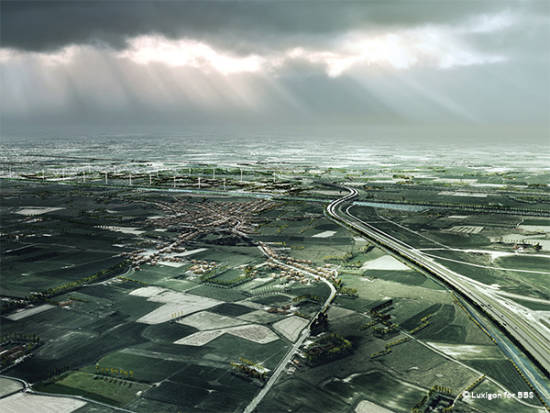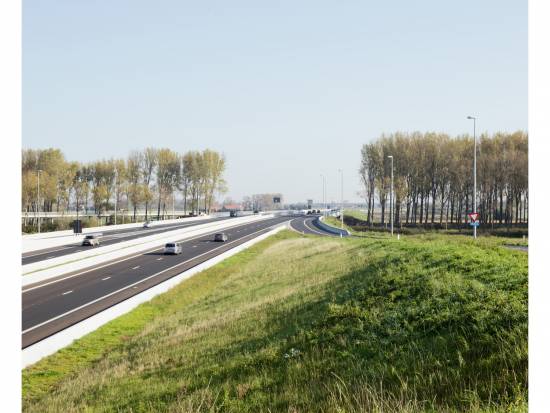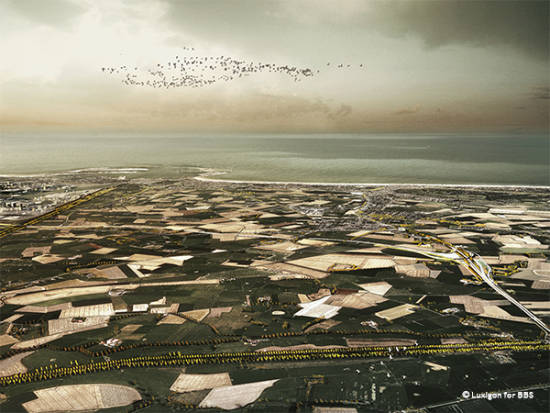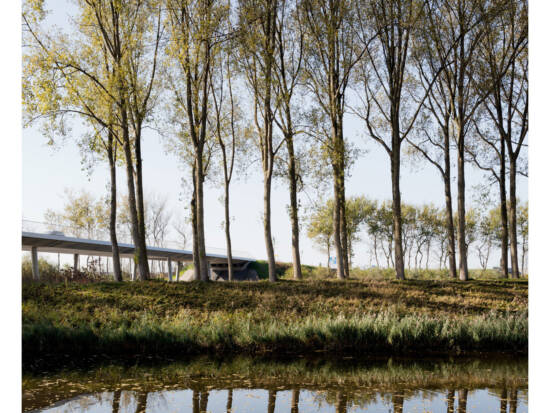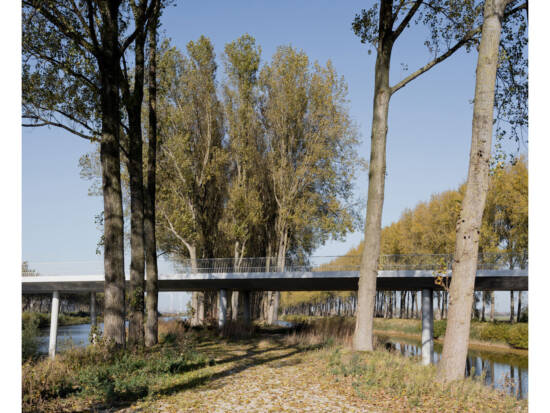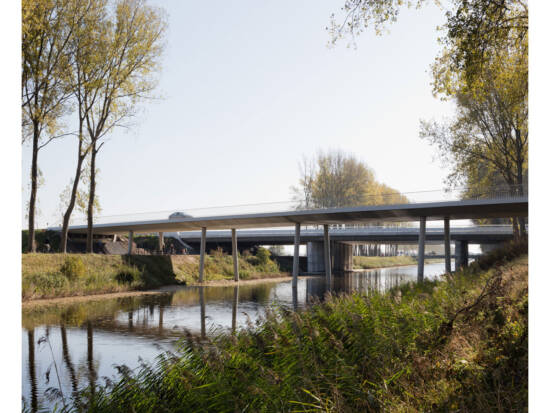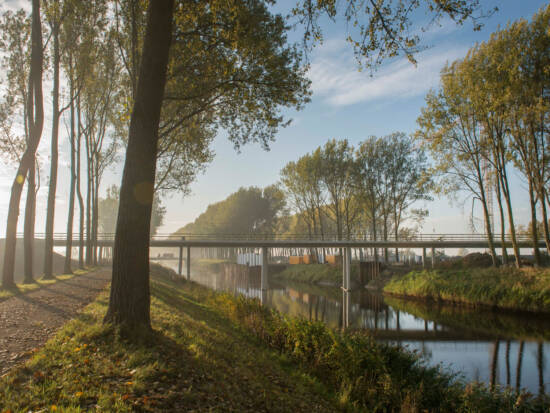 A11 MOTORWAY
West Flanders, Belgium
Design of the integration of a 12 km new motorway in the polder landscape. The motorway becomes the opportunity to reinforce this man-made landscape, creating dikes and canals and planting more than 5.000 new trees.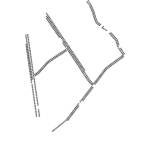 Year: 2011 – 2017
Client: Via Brugge on behalf of Via-Invest
Architect: Zwarts & Jansma
Photographs: Michiel De Cleene, Via Brugge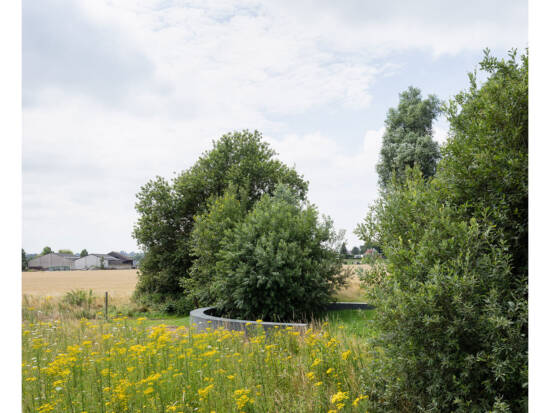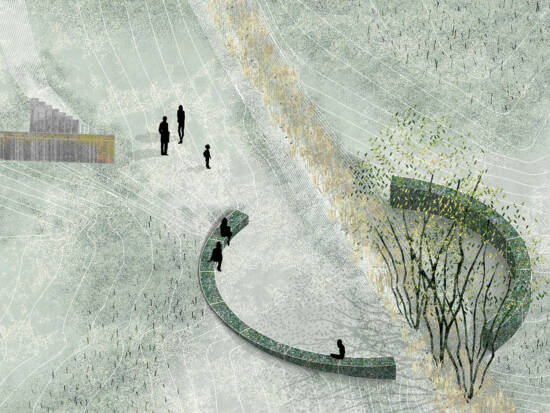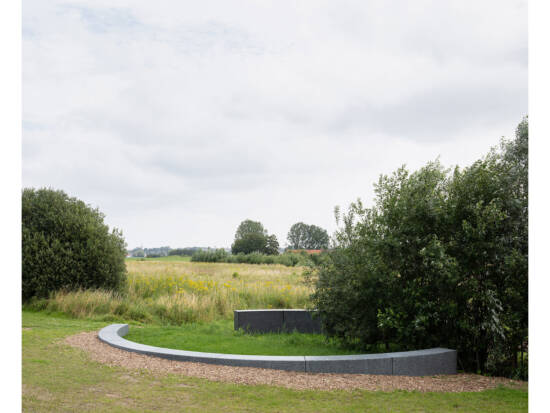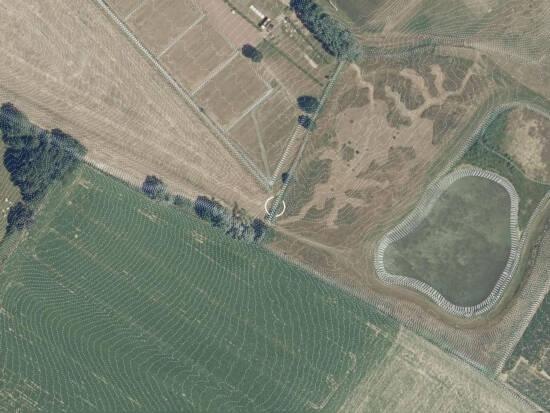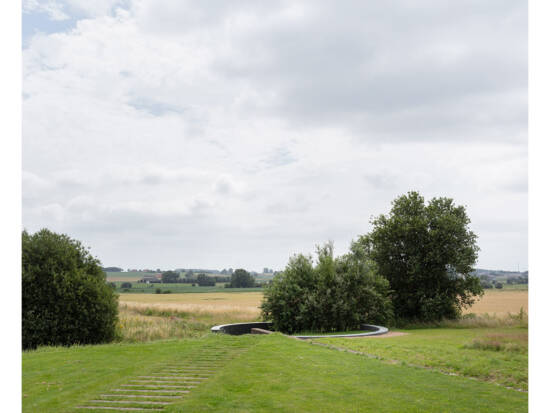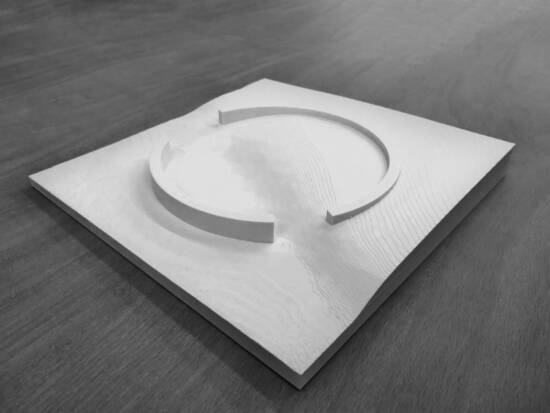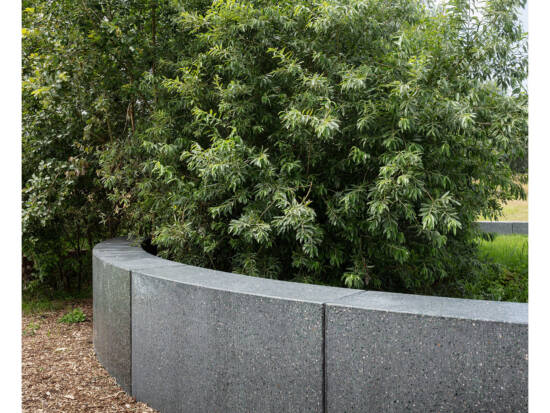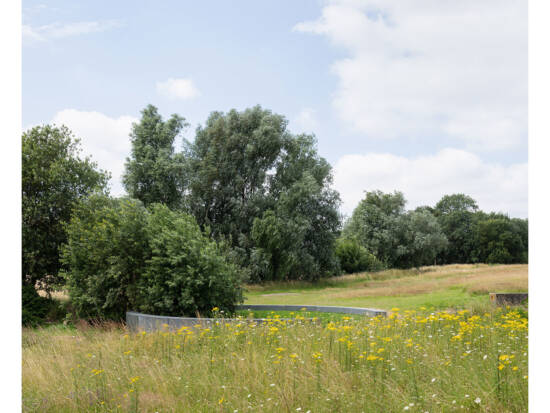 COVID CRISIS (M)ONUMENT
Kortrijk, Belgium
This is the first in a family of monuments to offer a place for consolation to remember the victims of the Covid crisis. A perfectly horizontal circle is broken by a natural force. In Kortrijk the monument is positioned in between a cemetery and a natural reserve, separated by a gully.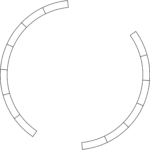 Year: 2020 – 2021
Client: Moving Closer & Kunstwerkt
Photographs: Michiel De Cleene