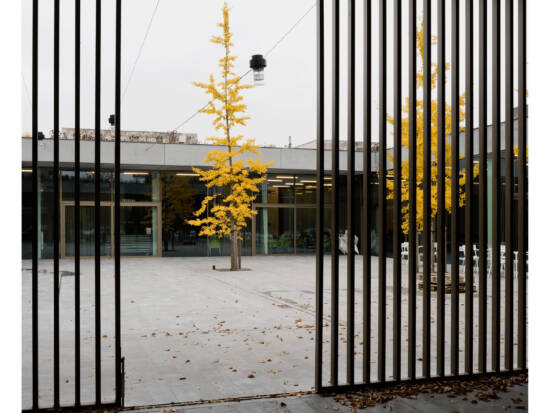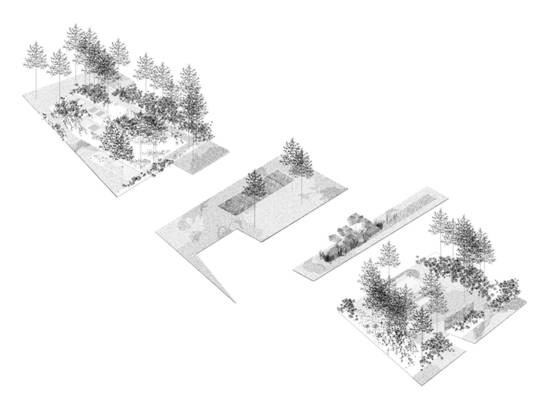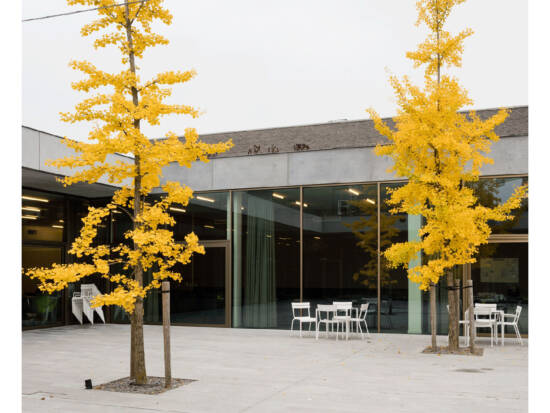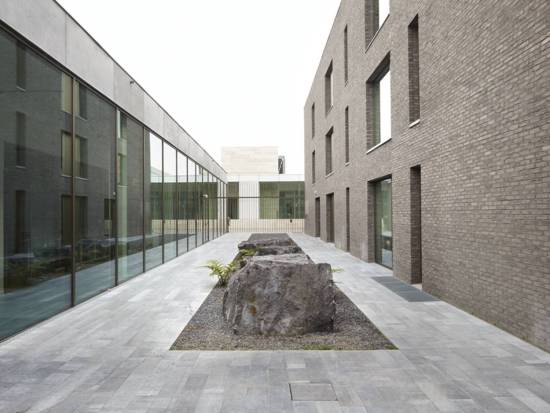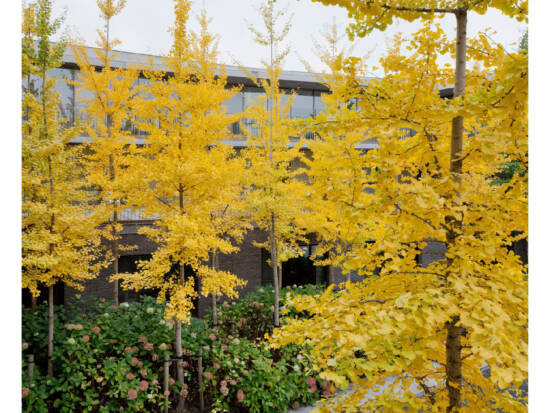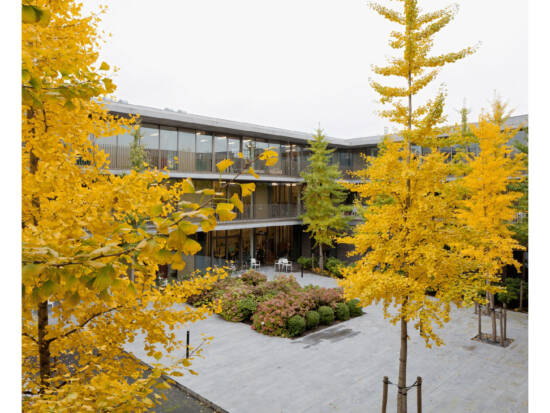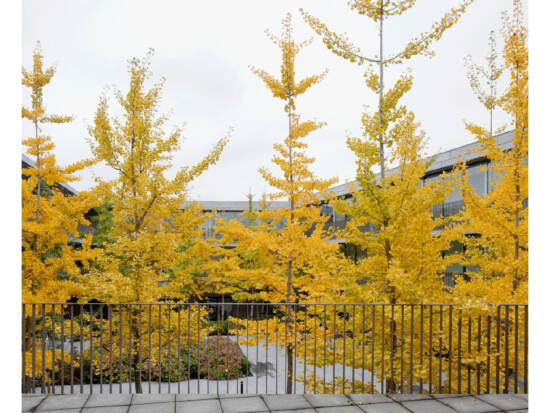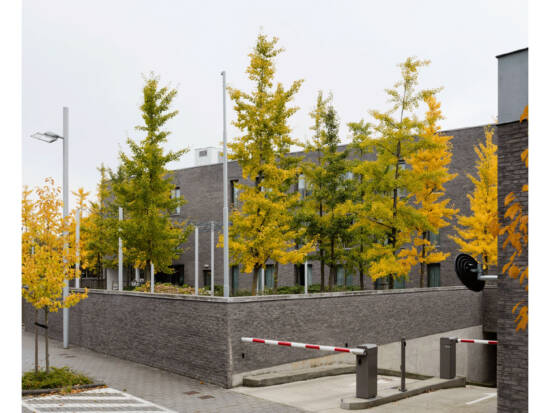 ENCLOSED GARDENS
Lommel, Belgium
The different functions of a residential care centre are constructed around four enclosed gardens. They are designed as variations of one single landscape, visible throughout the building, and appeal to the senses of both residents and visitors.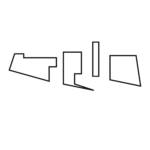 Year: 2006 – 2012
Client: OCMW Lommel
Architect: 360 Architects
Photographs: Michiel De Cleene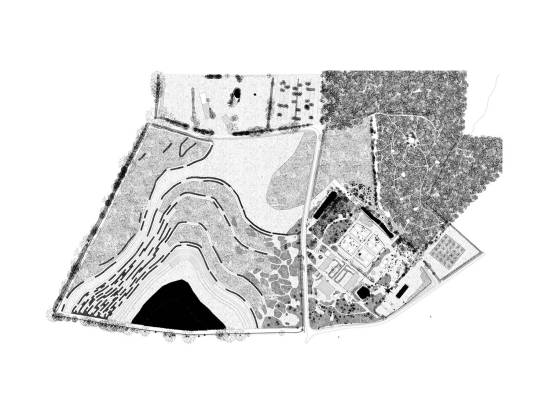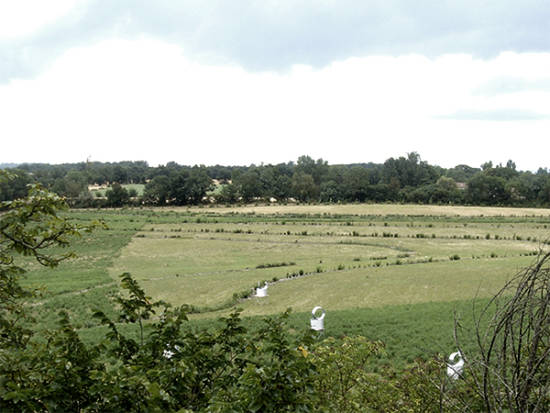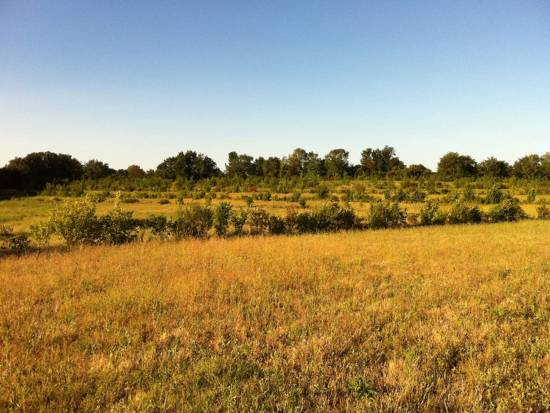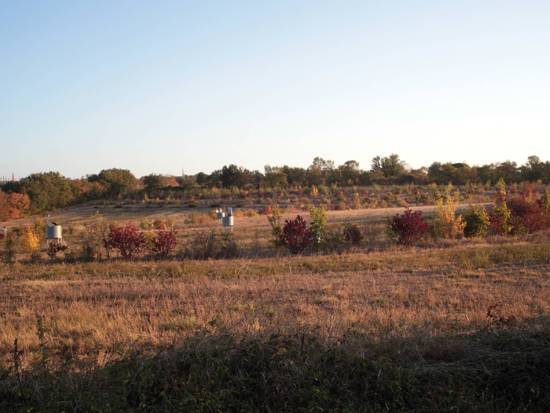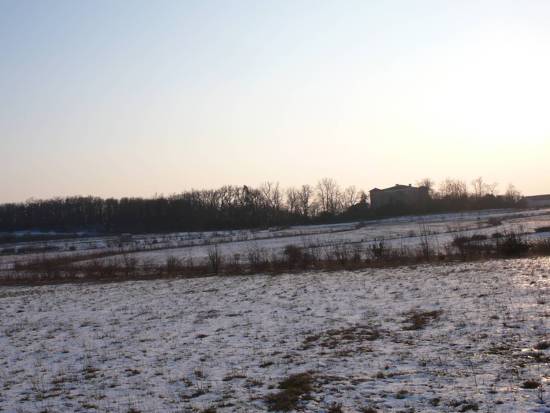 CHÂTEAU DE PADIÈS
Lempaut, France
Design of the gardens and fields surrounding a listed "château", based on an 18th century tapestry of the estate. Hedges are planted on the contour lines of the fields, halting erosion and creating an intriguing labyrinth.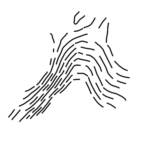 Year: 2005 – 2013
Client: Dennis Piel & Elaine Merkus
In collaboration with: Martin Basdevant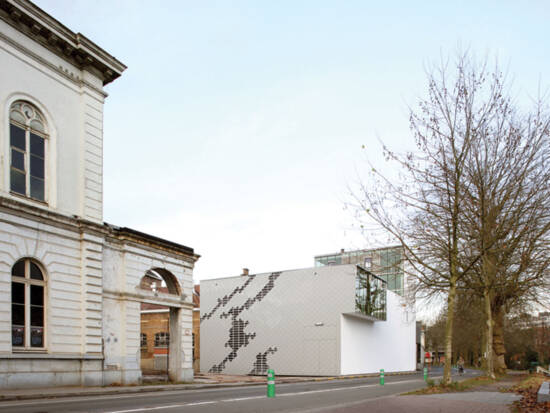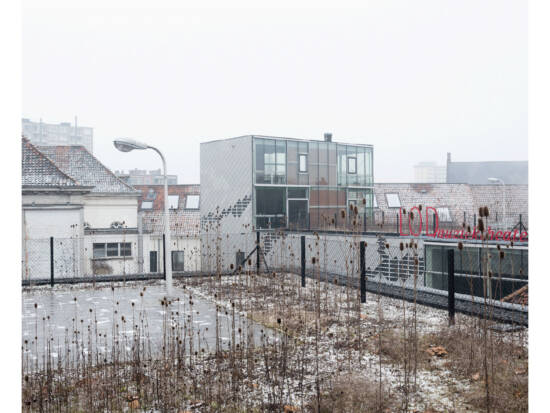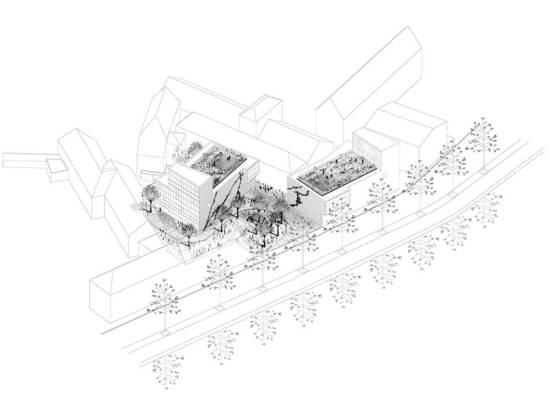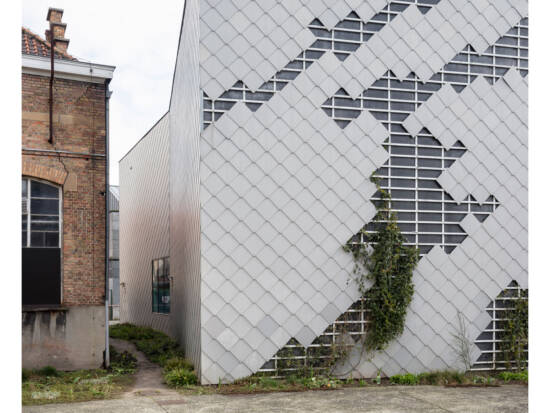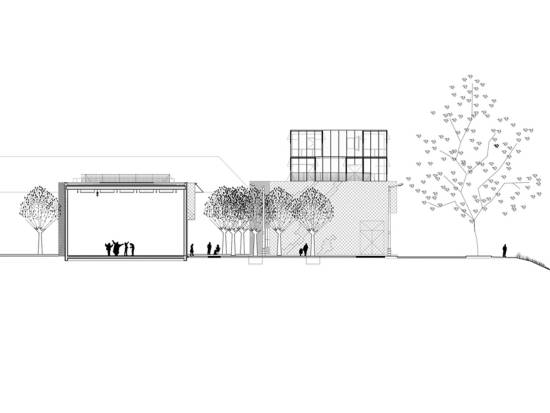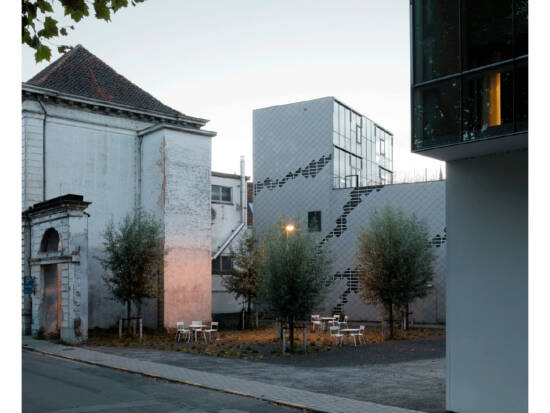 LES BALLETS C DE LA B & LOD
Gent, Belgium
Concrete tiles have been removed to expose the wooden lattice structure, allowing climbing plants to create a vertical garden.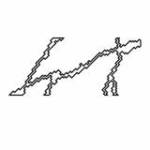 Year: 2008 – 2013
Client: Les Ballets C de la B & LOD
Architect: De Vylder Vinck Taillieu
Photographs: Michiel De Cleene, Filip Dujardin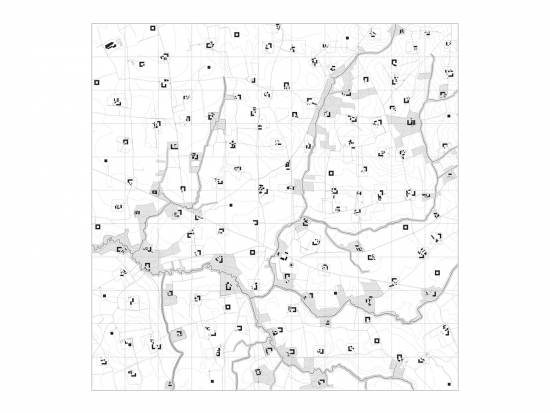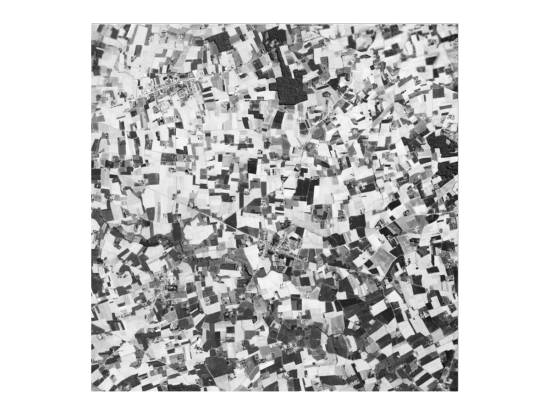 STRATEGY FOR A LOST LANDSCAPE
Watou, Belgium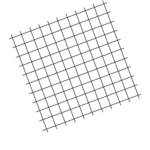 Year: 2009
Client: City of Watou
Architect: Office Kersten Geers David Van Severen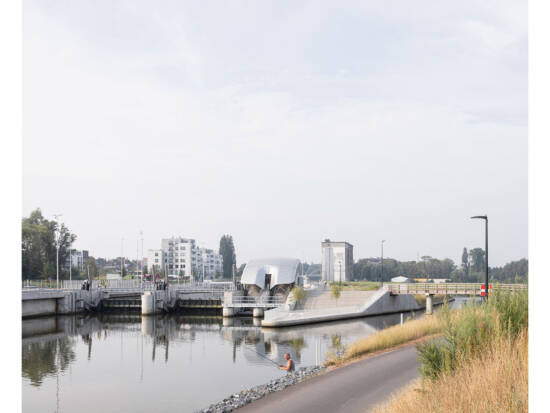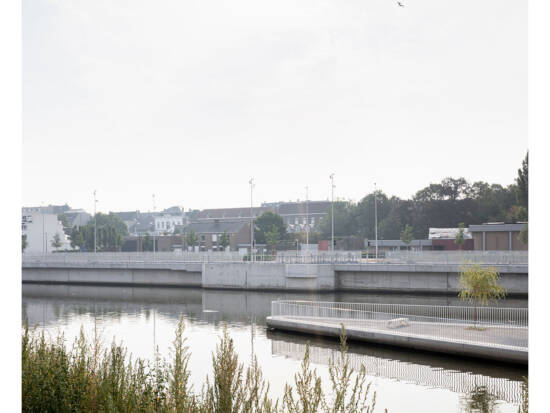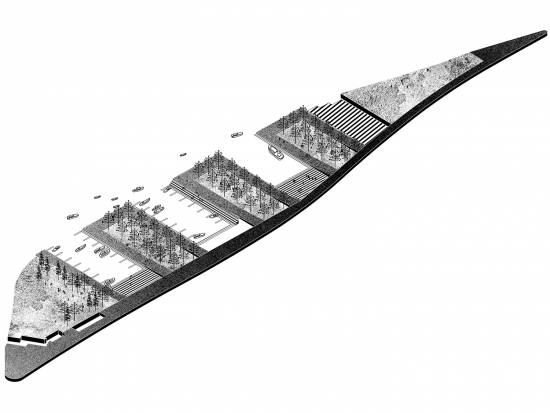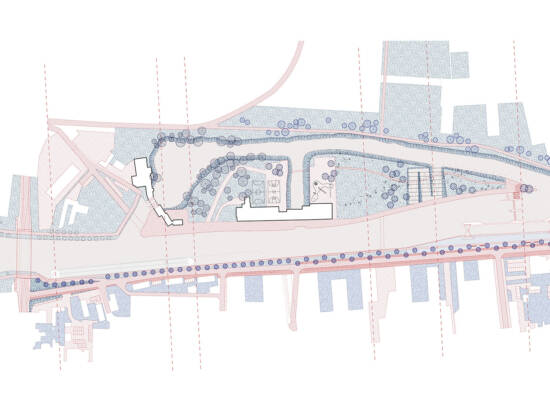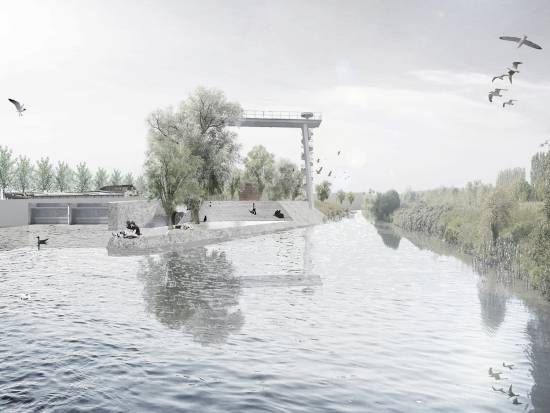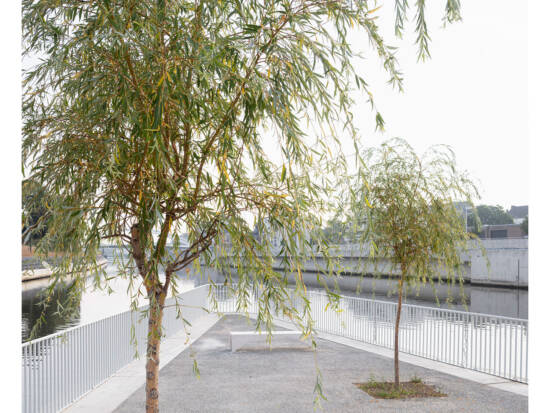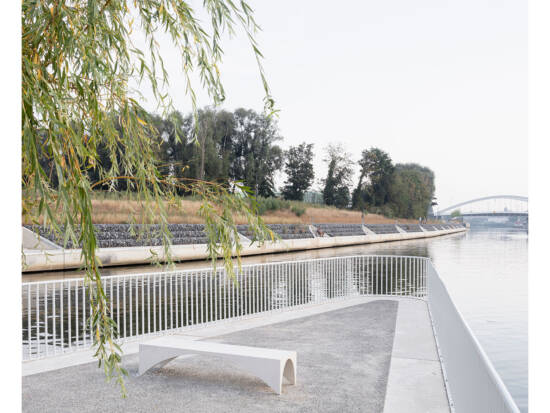 The project for the lock was the opportunity to rethink the relationship between the canalised river and its historic trace. The dead arm was reconnected to create an island. At its far end a lower plaza has been constructed where a bench beneath two weeping willow trees allows new views on the lock, the river and the city.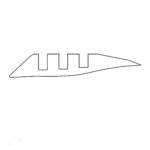 Year: 2011 – 2020
Client: Consortium LeieLand
Architect: Zwarts & Jansma architects
Photographs: Michiel De Cleene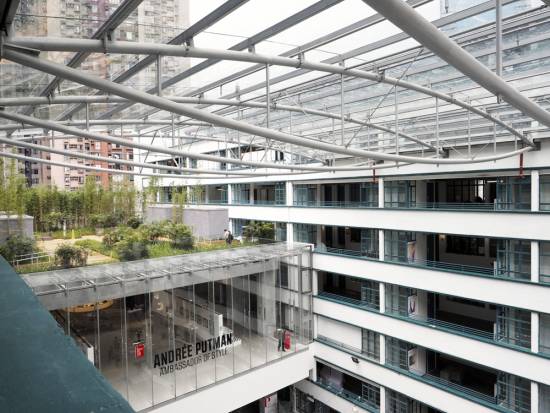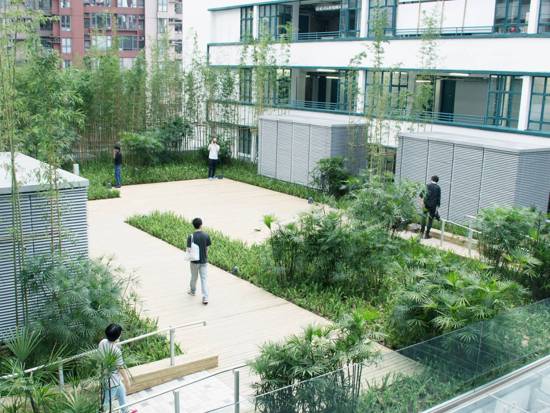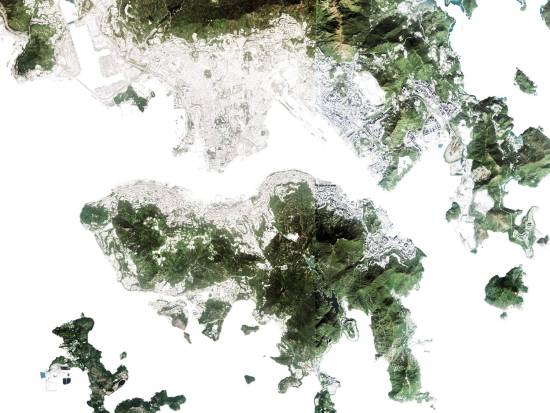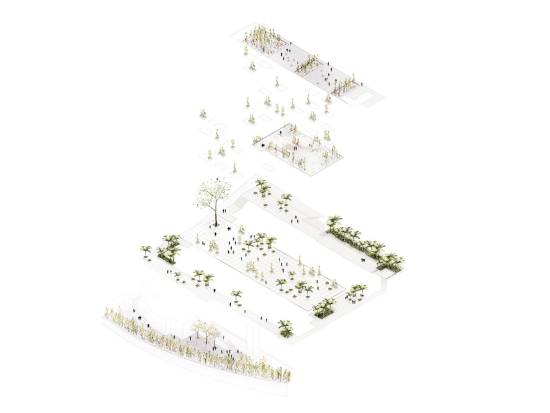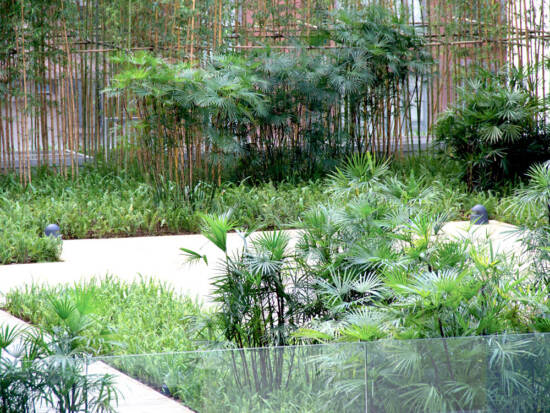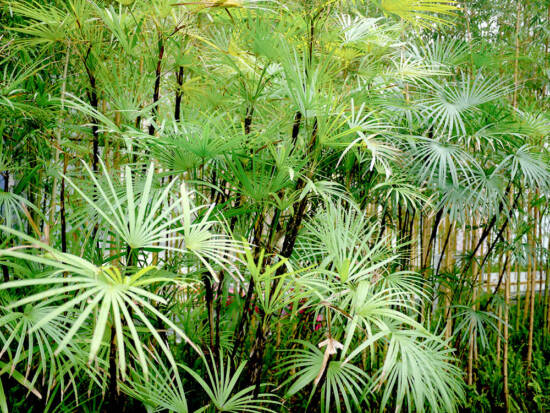 PMQ DESIGN CENTER
Hong Kong, China
On the roof garden of the PMQ design centre in Hong Kong an urban jungle is created with different types of bamboo. The vegetation protects the terrace from views of the adjacent buildings and offers a suspended moment of calm in the chaotic city centre.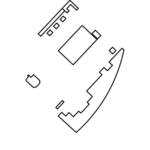 Year: 2013 – 2014
Client: PMQ
Architect: Thomas Chow Architects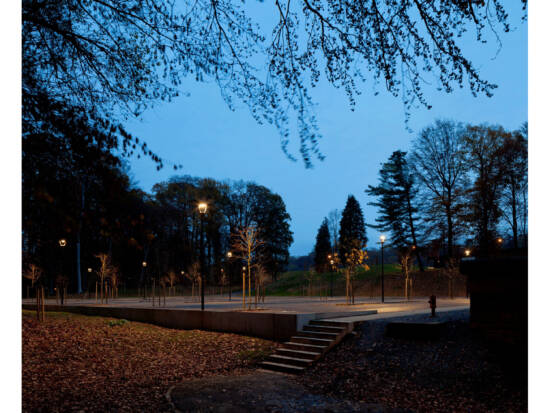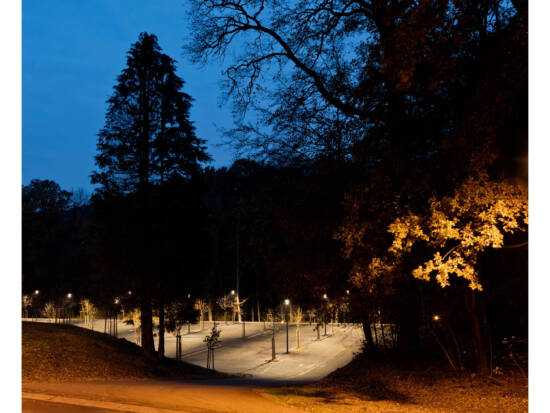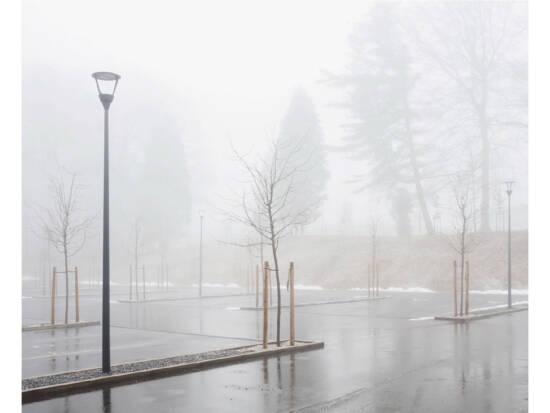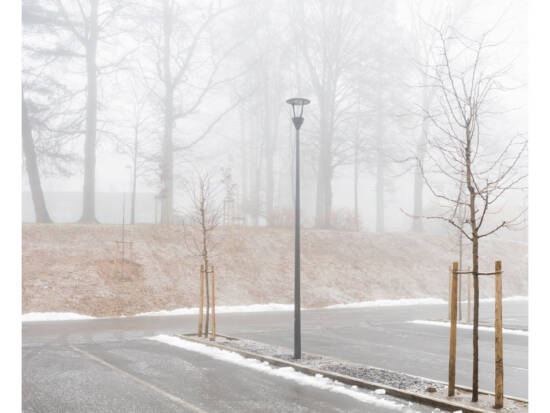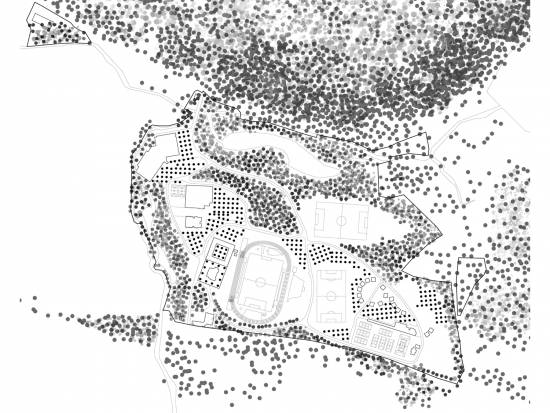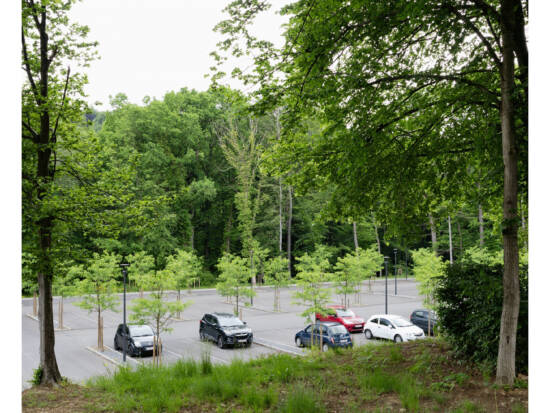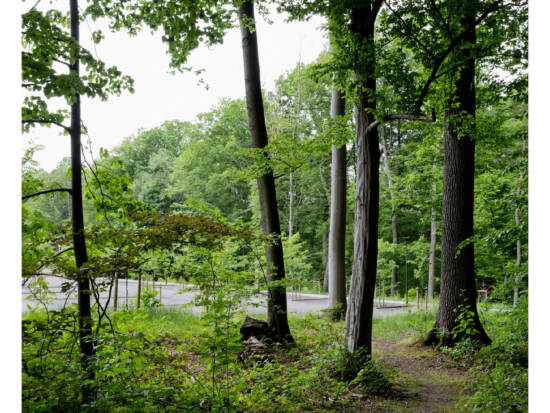 LA FRAINEUSE
Spa, Belgium
A series of horizontal platforms are carved out of a sloped forest. Planted with a dense grid of trees they organise the outdoor facilities of the sport centre – entrance, parking and storage. The platforms demarcate the useable area while the trees frame the natural forest.
Year: 2010 – 2015
Client: Ministère de la Communauté Française
Architect: Baukunst
Photographs: Michiel De Cleene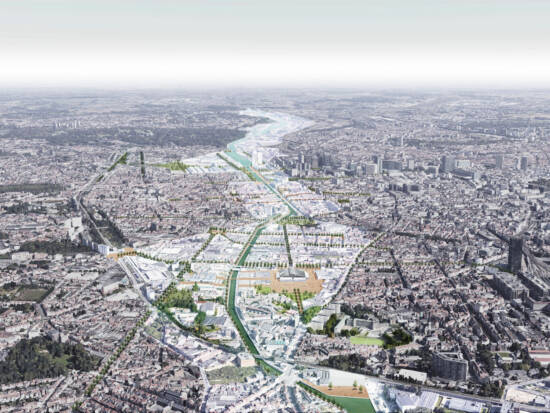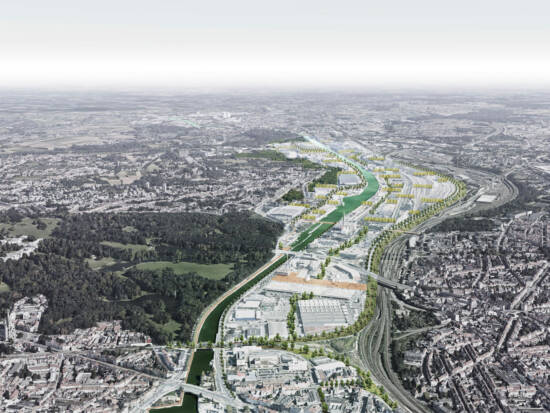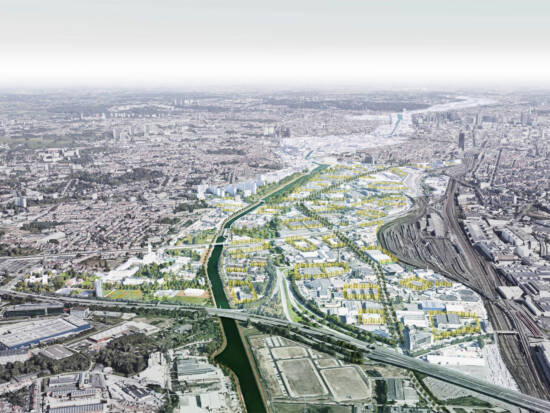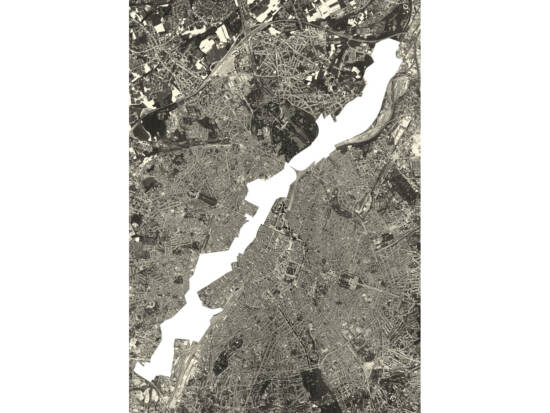 CANAL BKP
Brussels, Belgium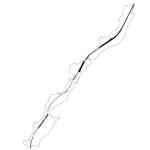 Year: 2017 –  2019
Client: Perspective Brussels
Team: ORG squared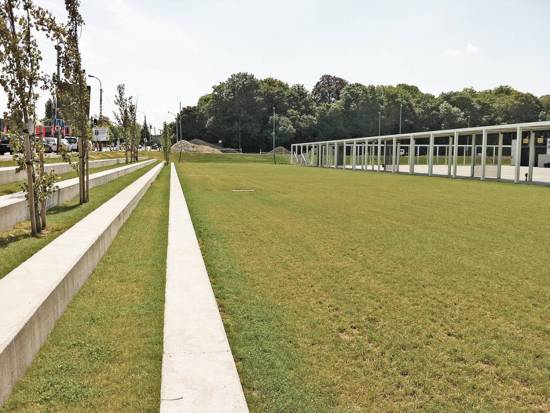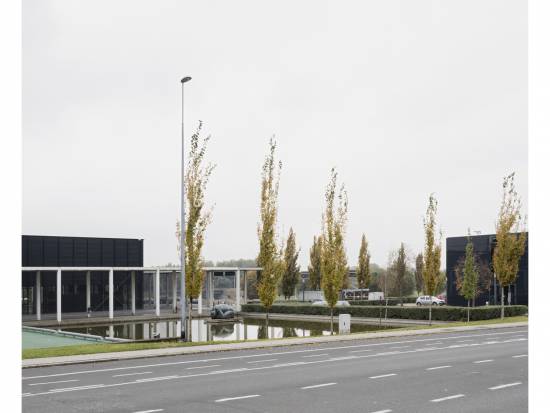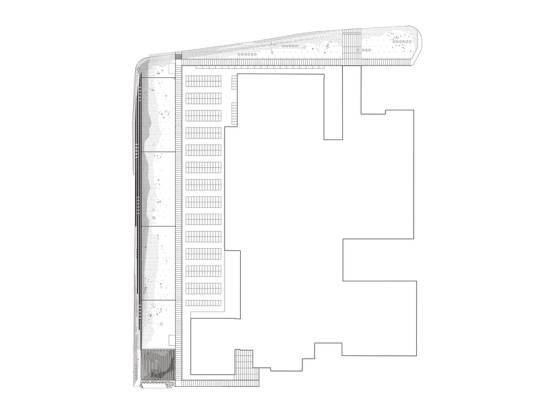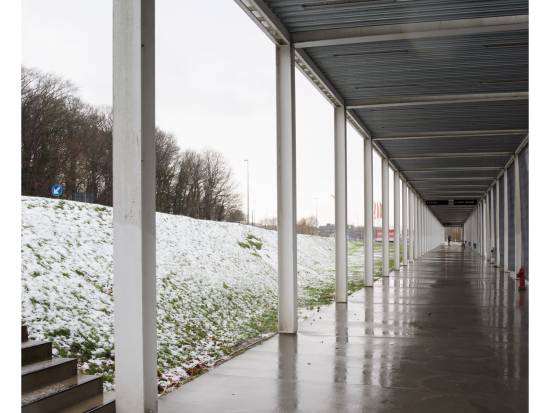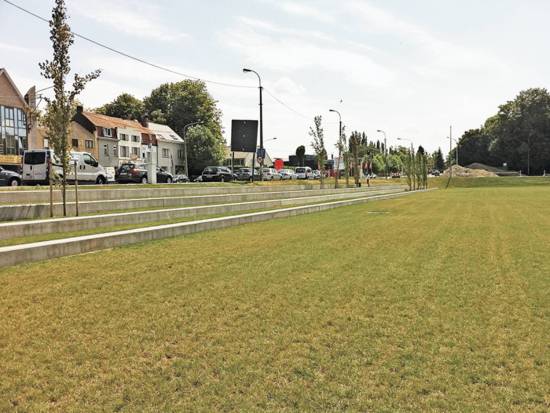 KORTRIJK XPO
Kortrijk, Belgium
The design creates a horizontal platform for outdoor exhibitions, concentrating the landscape in a series of concrete steps that mitigate the elevation difference. Rows of poplar trees are planted in between the steps, integrating the site into its surrounding landscape.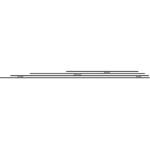 Year: 2008 – 2010
Client: XPO Kortrijk
Architect: Office KGDVS, Bureau Goddeeris, Joachim Declerck
Photographs: Michiel De Cleene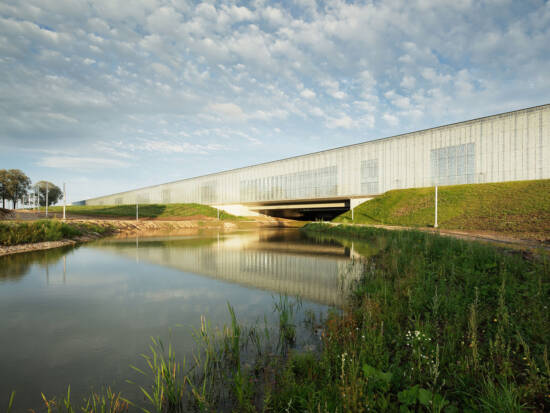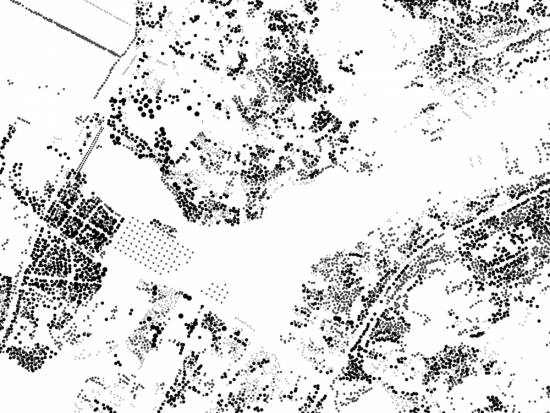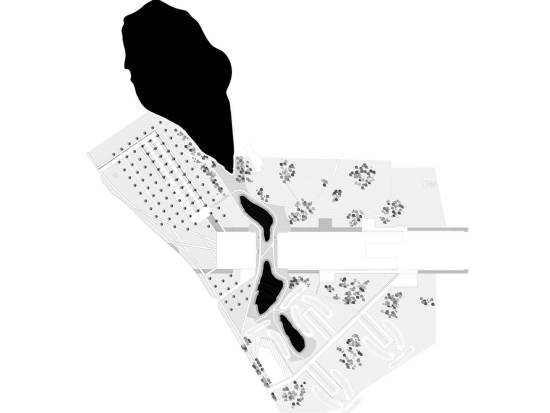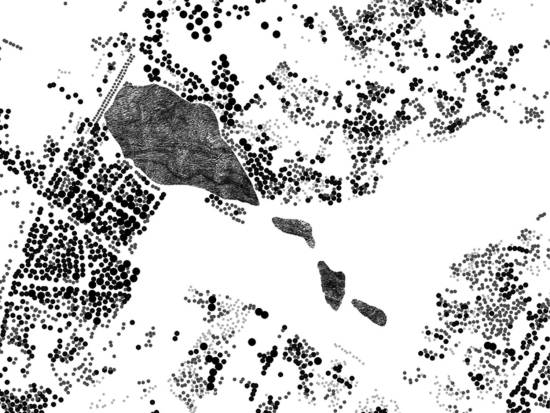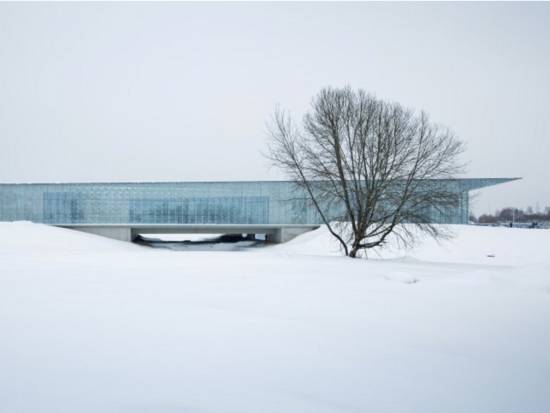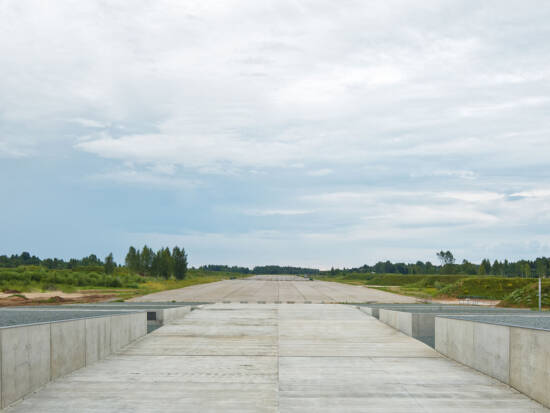 ESTONIAN NATIONAL MUSEUM PARK
Tartu, Estonia
Spontaneous vegetation and a network of lakes characterise this site of a former Russian army base. Two new ponds integrate the lakes into a performing hydraulic system, while a large grid of trees organises the arrival sequence and frames views on the existing landscape.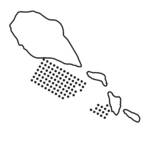 Year: 2008 – 2014
Client: Estonian Ministry of Culture
Architect: DGT Architects
Photographs: Takuji Shimmura